WASHINGTON – (RealEstateRama) — U.S. Sens. Lisa Murkowski and Dan Sullivan, both R-Alaska, today introduced legislation that would allow limited oil and natural gas development within the non-wilderness portion of the Arctic National Wildlife Refuge (ANWR).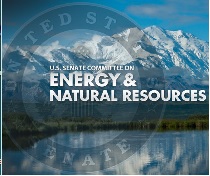 The Alaska Oil and Gas Production Act, S. 49, would allow development of no more than 2,000 surface acres within the 1.5-million acre 1002 Area – which itself is just a fraction of the 19-million acre refuge. The area that would be opened to development is equivalent to just 0.01 percent of a refuge that is larger than the state of Ohio.
"For nearly 40 years, Alaskans have proven that we can responsibly develop our natural resources while protecting the environment," Murkowski said. "Alaskans overwhelmingly support responsible development in the non-wilderness portion of ANWR and there is no valid reason why we should not be allowed to proceed. Allowing development would create new jobs, reduce our deficits, and protect our national security and competitiveness for a generation."
"For decades, Alaskans of all political stripes have been pleading with the federal government to let us responsibly develop our resources—including the small 1002 area of ANWR," Sullivan said. "Time and again, our pleas have been denied. This is shameful. Development of this area would be a boost to our state and national economies, providing thousands of good-paying jobs and billions of dollars in federal and state revenue. Because energy can be used as a tool for power and diplomacy, developing Alaska's abundant reserves would also strengthen our national security. I'll do everything I can in this next Congress to work with my colleagues and the new administration to at long last allow our state to finally realize its full potential."
The U.S. Geological Survey (USGS) estimates this area is North America's greatest prospect for conventional onshore oil production, with an estimated 10.4 billion barrels of oil and 8.6 trillion cubic feet of natural gas, as well as a reasonable chance of economically producing 16 billion barrels of oil.
Due to the lead times associated with development, it may take as long as 10 years for the first oil from the 1002 Area to enter the Trans-Alaska Pipeline System (TAPS). In 2027, the Energy? Information Administration projects that the United States will still import 6.94 million barrels per day of crude oil in net terms, the Brent benchmark crude oil? price will stand at $97.18 per barrel, and the world will consume 106.73 million barrels per day of total liquids, an increase of more than 10 percent compared to today.
TAPS, an engineering marvel that has served as one of America's great energy routes for decades, is facing more and more challenges from declining throughput. Closure of the pipeline would shut down all northern Alaska oil production, devastating Alaska's economy and deepening U.S. dependence on unstable countries throughout the world.
Since the ANWR coastal plain is less than 60 miles from TAPS, development in this area is the quickest, most environmentally sound way to increase oil production in Alaska and ensure the pipeline will continue to operate well into the future. Safe and responsible development is already taking place at Point Thomson, which is located on state lands immediately adjacent to the invisible boundaries of ANWR.
Murkowski is chairman of the Committee on Energy and Natural Resources, the committee to which S. 49 should be referred after today's introduction.