WASHINGTON – (RealEstateRama) — NAIOP, the commercial real estate development association representing almost 19,000 CRE practitioners, commends the House of Representatives and Senate for passing the Tax Cuts and Jobs Act of 2017. The bill, once it is signed by President Donald J. Trump and begins to take effect in 2018, will boost economic growth by reducing tax rates and simplifying the tax code.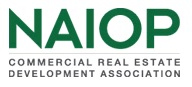 The Act also recognizes the important contribution that commercial real estate is making to the economy, and supports many pro-growth CRE practices. That's important, notes NAIOP President and CEO Thomas Bisacquino.
"For many years, the debate surrounding tax reform gave rise to ideas that would have caused long-term damage to our industry, including the elimination of 1031 like-kind exchanges, ending capital gains tax treatment for real estate carried interests, and not allowing deductibility for interest payments on the financing for real estate projects," Bisacquino says.
He notes that this tax bill will:
Preserve Section 1031 like-kind exchanges for real estate.
Continue taxing real estate carried interests held for three years as capital gains.
Preserve the deductibility of business interest expense for real estate trades or businesses.
Reduce the tax rate for many pass-through businesses, including many in real estate.
Lower the tax rate for corporations to 21 percent.
Double the estate tax exemption.
Retain in part the historic preservation and rehabilitation tax credit, the New Markets Tax Credit, and the tax exemption for private activity bonds (PABs).
A landlord can only do as well as his or her tenants," Bisacquino adds. "Our expectation is that this tax reform legislation results in long-term economic growth and job creation for our nation."
For a more in-depth examination of some provisions of the Act, please click here.
# # #
About NAIOP: NAIOP, the Commercial Real Estate Development Association, is the leading organization for developers, owners and related professionals in office, industrial, retail and mixed-use real estate. NAIOP comprises 18,000 members in North America. NAIOP advances responsible commercial real estate development and advocates for effective public policy. For more information, visit www.naiop.org.