WASHINGTON, D.C. — Today four national business groups representing the range of advanced and renewable energy companies in the United States submitted materials to U.S. Energy Secretary Rick Perry to inform the energy market study he called for last month. The four groups developed separate analyses, based on existing sources and industry experience, showing that changing energy sources – more use of natural gas, renewable energy, and energy management sources in addition to resources like coal and nuclear power – far from threatening electric system reliability, increase it in important ways while saving consumers money.
In their transmittal letter, Advanced Energy Economy (AEE), American Council on Renewable Energy (ACORE), American Wind Energy Association (AWEA), and Solar Energy Industries Association (SEIA) expressed "disappointment" that they had received no response to their call for an open, transparent process with stakeholder input to inform the 60-day study by the Department of Energy (DOE), which Perry called for in an April 14 memo.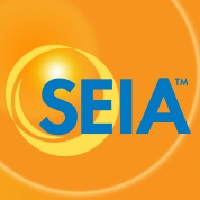 The groups also expressed concern that the study could be based on "a faulty premise" – "that renewable generation is responsible for the retirement of coal and nuclear generation resources, and that the loss of those resources will lead to declining reliability of the grid."
Concluding that the topic of the study was "too important for DOE to be deprived of the expertise and insights of those in the industries we represent," the four industry organizations submitted separate documents to inform the DOE in its study of the electric power system and reliability:
In the letter transmitting these materials to DOE, the groups concluded: "We believe that, taken together, these reports demonstrate that the U.S. electric power system is more diverse in its energy sources than ever before, and due to the flexible way these resources are now managed, becoming more reliable and resilient as a result."
BACKGROUND
In a memo dated April 14 to his chief of staff (Brian McCormack), Secretary Perry directed the Department of Energy to conduct a study that would "explore critical issues central to protecting the long-term reliability of the electric grid," and to analyze "market-distorting effects of federal subsidies that boost one form of energy at the expense of others," and to report back in 60 days from April 19.
On April 28, the business trade groups sent a joint letter to Sec. Perry asking that the DOE "initiate a public process," and that the study "follow standard practice and be conducted in an open and transparent manner," noting that it is "customary" for agencies developing reports that provide policy recommendations to allow public comment on a draft, prior to the report being finalized. No reply was received. DOE spokeswoman Shaylyn Hynes told Axios on May 5: "The findings will be released to the public (including stakeholders) once the study is completed this summer. The Secretary looks forward to receiving input from all parties once that occurs."
BACKGROUND MATERIALS
http://www.seia.org/research-resources/solar-renewables-benefit-grid-us-economy
http://www.acore.org/energyfactcheck_gridstudy
http://awea.files.cms-plus.com/FileDownloads/pdfs/AWEA Renewable Energy Builds a More Reliable and Resilient Electricity Mix.pdf
LEARN MORE ABOUT THE INDUSTRY GROUPS:
Solar Energy Industries Association at www.seia.org
Advanced Energy Economy at www.aee.net
American Council on Renewable Energy at www.acore.org
American Wind Energy Association at windworksforamerica.awea.org
MEDIA CONTACTS:
SEIA, Alexandra Hobson, " target="_blank">
, 202-556-2886
AEE, Monique Hanis, ">
, 202-391-0884
ACORE, Anna Hahnemann, ">
, 202-777-7548
AWEA, Evan Vaughan, " target="_blank">
, 202-383-2508