Washington, DC – (RealEstateRama) — NeighborWorks America (formally known as the Neighborhood Reinvestment Corp.) announced that it awarded $25,000 in grants to each of four organizations to explore collaborative strategies to address gentrification. The nonprofits, all members of the NeighborWorks network, will use the grants to investigate promising strategies; bring in speakers and experts to inform the dialogue; support fact-finding or peer-learning visits; document and communicate the results from the process; and other activities. NeighborWorks America will also help the organizations access resources and best practices, and provide technical assistance.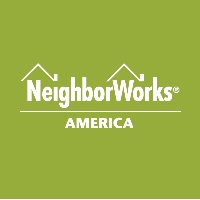 NeighborWorks America aims to find what new ideas can help to mitigate the negative effects of gentrification and ensure that residents benefit from positive change in their communities.
The grantees and the targeted communities are:
Asian Americans for Equality (Flushing, Queens, New York)
Durham Community Land Trustees (Durham, North Carolina)
Neighborhood Housing Services of Chicago (South Shore, Chicago, Illinois)
Portland Housing Center (Portland, Oregon)
"The grants and support will enable NeighborWorks America to better understand the forces that are driving potential gentrification in different types of communities across the country," said Paul Singh, senior director, community initiatives, NeighborWorks America. "We hope to facilitate local conversations that bring a range of stakeholders together to address these forces."
The participating organizations will facilitate these dialogues over the course of the next 12 months. For more information about NeighborWorks America, visit NeighborWorks.org.
About NeighborWorks America
For nearly 40 years, Neighborhood Reinvestment Corp. (d/b/a NeighborWorks America), a national, nonpartisan nonprofit, has created opportunities for people to improve their lives and strengthen their communities by providing access to homeownership and to safe and affordable rental housing. In the last five years, NeighborWorks organizations have generated more than $27.2 billion in reinvestment in these communities. NeighborWorks America is the nation's leading trainer of community development and affordable housing professionals.
Contact:
Lindsay Moore


202-760-4059
@neighborworkspr