WASHINGTON, D.C. –- (RealEstateRama) — NeighborWorks America today announced that $27.5 million in neighborhood stabilization grants have been awarded to 55 nonprofit organizations to help stabilize and revitalize distressed communities suffering from the direct and/or indirect effects of the foreclosure crisis. The one-time grants, awarded after a competitive process conducted by third party reviewers, are part of Project Reinvest, a limited and targeted program from NeighborWorks America, not related to its core grant operations.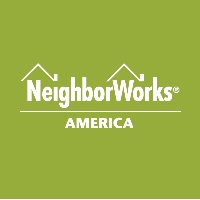 The 55 grantees include both NeighborWorks network and non-network organizations. The grants awarded will help stabilize rural, suburban and urban markets. A full list of the grantees can be found at Project Reinvest: Neighborhoods.
About NeighborWorks America
For more than 35 years, NeighborWorks America, a national, nonpartisan nonprofit, has created opportunities for people to improve their lives and strengthen their communities by providing access to homeownership and to safe and affordable rental housing. In the last five years, NeighborWorks organizations have generated more than $27.2 billion in reinvestment in these communities. NeighborWorks America is the nation's leading trainer of community development and affordable housing professionals.
Contact:
Doug Robinson


202-760-4062
@neighborworkspr