WASHINGTON, May 29, 2017 –- (RealEstateRama) — The U.S. Department of Agriculture (USDA) is inviting applications for grants to support economic development in rural communities.
"These grants will support partnerships between community development groups and rural communities to develop essential facilities and create jobs and business opportunities," USDA Rural Development Acting Deputy Undersecretary Roger Glendenning said.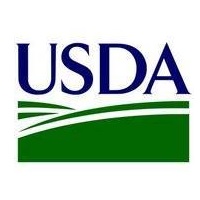 USDA is making grants available under the Rural Community Development Initiative (RCDI) program to strengthen the rural economy. Qualified intermediary organizations receiving RCDI grants will provide technical assistance and training to help nonprofit organizations and communities develop their capacity to undertake housing, community facilities or economic development projects. Applicants must have capacity-building experience for these types of projects and must provide matching funds at least equal to the RCDI grant. Grants range from $50,000 to $250,000.
Eligible recipients are nonprofit organizations, low-income rural communities or federally recognized tribes. RCDI grants are not provided directly to businesses or individuals.
Examples of eligible projects include homeownership education, minority business entrepreneurship, strategic community planning or assistance to access alternative funding sources.  A grant awarded to Habitat for Humanity Virginia in 2016 shows how the RCDI program is helping rural communities. The organization used a $150,000 grant to train Habitat affiliates across Virginia to rehabilitate homes as an alternative to its traditional model of building them from the ground up. Increasing the capacity of Habitat affiliates to rehabilitate dwellings will greatly increase their ability to serve more low-income families in Virginia's rural communities.
For more information on how to apply, see page 24281 of the May 26 Federal Register. The deadline to submit paper applications is July 25, 2017.
USDA Rural Development provides loans and grants to help expand economic opportunities and create jobs in rural areas. This assistance supports infrastructure improvements; business development; homeownership; community services such as schools, public safety and health care; and high-speed internet access in rural areas. For more information, visit www.rd.usda.gov.
#
USDA is an equal opportunity provider, employer and lender.
Weldon Freeman (202) 690-1384