Los Angeles, CA – (RealEstateRama) — On Oct. 13, NeighborWorks America presented six individuals with its annual Dorothy Richardson Award for Resident Leadership. The award recognizes outstanding contributions by community leaders. The recognition occurred during the NeighborWorks Community Leadership Institute, which strengthens the skills of residents and provides seed grants to help them execute action plans when they return home.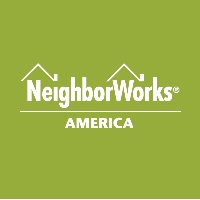 Throughout the year, NeighborWorks America and its network members work to build resident leadership. Participants from around the country attend the Community Leadership Institute in teams of up to eight people chosen by NeighborWorks organizations.
The Dorothy Richardson Award for Resident Leadership was named for a Pittsburgh-based pioneer in the community-development movement who was the leading force behind the creation of the agency that eventually became NeighborWorks America.
"This year's honorees are people who lead the way toward positive change and keep the memory of Dorothy Richardson alive through their actions," said Jeffrey Bryson, acting Chief Executive Officer of NeighborWorks America.
About the honorees:
More information about the Dorothy Richardson Award for Resident Leadership honorees can be found at www.neighborworks.org/DorothyRichardsonAwards.
About NeighborWorks America
For nearly 40 years, Neighborhood Reinvestment Corp. (d/b/a NeighborWorks America), a national, nonpartisan nonprofit, has created opportunities for people to improve their lives and strengthen their communities by providing access to homeownership and to safe and affordable rental housing. In the last five years, NeighborWorks organizations have generated more than $27.2 billion in reinvestment in these communities. NeighborWorks America is the nation's leading trainer of community development and affordable housing professionals.
Contact:
Lindsay Moore


202-760-4059
@neighborworkspr