Washington, D.C. – (RealEstateRama) — Twenty-five NeighborWorks organizations around the country have received more than $18 million as part of grants from the U.S. Department of the Treasury's Community Development Financial Institution (CDFI) program. Combined with grants from the Neighborhood Reinvestment Corp. (dba NeighborWorks America), local governments, foundations and the private sector, the funds will allow these small- and medium-sized nonprofit businesses to continue to provide affordable loan products and services to low- and moderate-income borrowers. In total, the CDFI program provided $208.7 million to 303 organizations, including 25 that are part of the NeighborWorks network.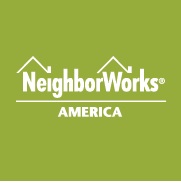 "CDFI funds are critical to helping the NeighborWorks network create strong communities and sustainable affordable housing," said Marietta Rodriguez, acting Senior Vice President of National Initiatives for NeighborWorks America, a national nonprofit that creates opportunities to live in affordable homes, improve their lives and strengthen their communities.
In addition to the 25 recipients in this latest round of financing, there are 49 other NeighborWorks organizations with certified CDFI operations. NeighborWorks organizations use CDFI grants to increase access to credit in a variety of ways, including:
Down payment assistance to qualified first-time homebuyers who have successfully completed homeownership education classes.
Capital for the construction and management of affordable homes for sale.
Capital to support business loans.
In addition, CDFI funds help finance non-housing structures like community health facilities. CDFIs play a critical role in addressing the social determinants of public health, such as education and income levels, by financing the development of infrastructure that makes good health possible. Affordable housing, community health facilities and food stores that sell healthy foods are some examples of health-related infrastructure improvements that CDFIs finance.
About NeighborWorks America
For nearly 40 years, NeighborWorks America, a national, nonpartisan nonprofit, has created opportunities for people to improve their lives and strengthen their communities by providing access to homeownership and to safe and affordable rental housing. In the last five years, NeighborWorks organizations have generated more than $27.2 billion in reinvestment in these communities. NeighborWorks America is the nation's leading trainer of community development and affordable housing professionals.
Contact:
Lindsay Moore


202-760-4059
@neighborworkspr