CHICAGO (Feb. 27, 2019) — (RealEstateRama) — Appraising energy and transportation corridors presents special challenges for real property valuation professionals, according to a new book published by the Appraisal Institute, the Appraisal Institute of Canada and the International Right of Way Association.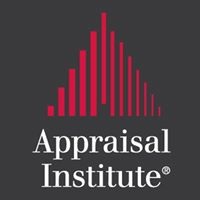 "Corridor Valuation: An Overview and New Alternatives," includes a broad range of experiences and opinions of numerous valuation professionals and addresses the appraisal of railroad corridors in the U.S. and Canada.
"In response to a pressing need among valuation professionals for guidance in appraising railroad corridors, the Appraisal Institute, the Appraisal Institute of Canada and the International Right of Way Association have joined together to develop this long-awaited text," 2018 Appraisal Institute President James L. Murrett, MAI, SRA; 2018 Appraisal Institute of Canada President Peter McLean, AACI, P. App; and 2018/2019 International Right of Way Association President Jeffrey L. Jones, SR/WA wrote in the book's foreword. "Practitioners with an interest in corridor valuation and experience in this challenging area of appraisal practice should find the topics explored and the insights provided in this text to be illuminating."
"Corridor Valuation: An Overview and New Alternatives," explores the controversial issues surrounding railroad corridors, with definitive information on the evolution of corridor valuation theory, related property rights and legal issues, and methodologies for valuing railroad, telecommunications, pipeline, power transmission and conservation corridors.
"Corridor Valuation: An Overview and New Alternatives," (ISBN: 9781935328759) is a 240-page soft cover book. It is available for $50 for the print or PDF version, or $70 for both. Call 888-756-4624 or order online.
Stay connected with the latest news from the Appraisal Institute on Facebook, Twitter, LinkedIn, YouTube and our blog, Opinions of Value.
The Appraisal Institute is a global professional association of real estate appraisers, with nearly 18,000 professionals in almost 50 countries throughout the world. Its mission is to advance professionalism and ethics, global standards, methodologies, and practices through the professional development of property economics worldwide. Organized in 1932, the Appraisal Institute advocates equal opportunity and nondiscrimination in the appraisal profession and conducts its activities in accordance with applicable federal, state and local laws. Individuals of the Appraisal Institute benefit from an array of professional education and advocacy programs, and may hold the prestigious MAI, SRPA, SRA, AI-GRS and AI-RRS designations. Learn more at www.appraisalinstitute.org.
The Appraisal Institute of Canada (AIC) is a leading real property valuation association with over 5,440 members across Canada. Established in 1938, AIC works collaboratively with its 10 affiliated provincial associations to grant the distinguished Accredited Appraiser Canadian Institute (AACI™) and Canadian Residential Appraiser (CRA™) designations. AIC Designated Members are highly qualified, respected professionals who undertake comprehensive curriculum, experience and examination requirements. Our members provide unbiased appraisal, appraisal review, consulting, reserve fund study and machinery and equipment appraisal services within their areas of competence.  AIC Members are guided by a Code of Conduct and Canadian Uniform Standards of Professional Appraisal Practice (CUSPAP) to ensure the highest level of professionalism and integrity.
The International Right of Way Association (IRWA) is a non-for-profit member organization, serving professionals who acquire, manage, and transfer the land rights needed for building and maintaining energy and transportation infrastructure. With nearly 10,000 members from over 15 countries around the world, IRWA unites right of way professionals who aim to elevate ethics, learning, and a standard of excellence within the global infrastructure real estate community.
# # #
For more information:
Brent Roberts
O 312-335-4441; M 847-989-8670