NEW HANOVER COUNTY, NC –- (RealEstateRama) — New Hanover County, in partnership with Cape Fear Public Utility Authority (CFPUA) and the City of Wilmington, has taken several actions in response to the recent news of GenX in CFPUA's drinking water.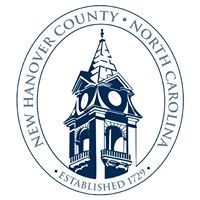 New Hanover County has asked the North Carolina Department of Environmental Quality (NCDEQ) to take the lead on researching this issue as quickly as possible in order to evaluate the nature, extent and potential impacts of GenX. Additionally, the county has spoken with the Chemours Company and will be meeting with subject matter experts from the company next week to better understand the situation and any possible health risks.
New Hanover County is working to ensure that the public is kept informed of this matter and any impacts on public health and the environment. More information about the county's actions, including a copy of New Hanover County's letter to NCDEQ, can be viewed here.
###
Release Contact:
Jessica Loeper
Communications & Outreach Coordinator
910-798-7461