CHICAGO (Sept. 26, 2017) – (RealEstateRama) — Innovations in transportation, like electric cars and "on demand" options, could significantly impact the valuation of real estate in the future, according to an article in Valuation magazine's third quarter 2017 issue.
Valuation magazine is a quarterly publication of the Appraisal Institute, the nation's largest professional association of real estate appraisers.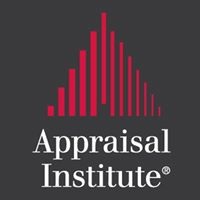 The magazine's cover story, "Driving Change," discusses how new technologies and transportation options could present challenges and opportunities to appraisers. These may include valuing apartments and commercial properties with less parking due to fewer cars, the greater desirability for residential properties near commuter lines, and garages marketed as space for storage, not vehicles.
Read "Driving Change," in Valuation magazine's third quarter 2017 issue.
Also in this issue:
In "The Art of Easements," attorney Bradford B. Kuhn discusses the key role appraisers play in defining the scope of easement acquisition, which could significantly influence the value and damages to the remaining property. Appraisers can help ensure that their clients are properly informed of the ramifications of an easement.
In "Bootleg Buildings," California appraiser Jeremy Bagott, MAI, talks about how some state municipalities are accepting substandard living spaces as a solution to local housing crises in spite of the existence of unsafe living conditions including bad wiring, crude plumbing and non-existent heating and ventilation.
# # #
Stay connected with the latest news from the Appraisal Institute on Facebook, Twitter, LinkedIn, YouTube and our blog, Opinions of Value.
The Appraisal Institute is a global professional association of real estate appraisers, with nearly 19,000 professionals in almost 60 countries throughout the world. Its mission is to advance professionalism and ethics, global standards, methodologies, and practices through the professional development of property economics worldwide. Organized in 1932, the Appraisal Institute advocates equal opportunity and nondiscrimination in the appraisal profession and conducts its activities in accordance with applicable federal, state and local laws. Individuals of the Appraisal Institute benefit from an array of professional education and advocacy programs, and may hold the prestigious MAI, SRPA, SRA, AI-GRS and AI-RRS designations. Learn more at www.appraisalinstitute.org.