BOSTON – (RealEstateRama) — The U.S. Environmental Protection Agency has awarded $14.7 million to the State of Vermont to help finance improvements to water infrastructure projects that are essential to protecting public health and the environment. The funds will be primarily used to upgrade sewage plants and drinking water systems, as well as replacing aging infrastructure, throughout the state.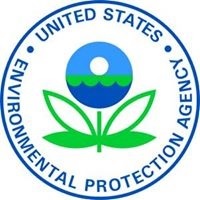 The Clean Water State Revolving Fund (CWSRF) program, administrated by the Vermont Department of Environmental Conservation (DEC) and the Vermont Bond Bank, received $6.5 million of the funding. EPA's funding provides low-interest loans for water quality protection projects to make improvements to wastewater treatment systems, control pollution from stormwater runoff, and protect sensitive water bodies.
The Drinking Water State Revolving Fund (DWSRF) program, also administrated by the Vermont DEC and the VT Bond Bank, received the remaining $8.2 million. EPA's funding provides low-interest loans to finance improvements to drinking water systems, with a particular focus on providing funds to small and disadvantaged communities and to programs that encourage source protection, oversight of system operations, and training, as tools for ensuring safe drinking water.
"EPA's Clean Water and Drinking Water SRF funding provides a critical infusion of money that accelerates the construction of projects to meet communities' water infrastructure needs. These investments empower our states and municipalities to solve real environmental problems in our communities, like the need for clean and safe water," said EPA Administrator Scott Pruitt.
"This Federal funding of Vermont's State Revolving Funds is critical to maintaining and upgrading our water and wastewater infrastructure," said Emily Boedecker, Commissioner of the Vermont DEC. "For example, to address phosphorus pollution to St. Albans Bay, Vermont DEC will invest funds from this award to assist refurbishment of the City of St. Albans wastewater treatment facility. We will also invest in drinking water system upgrades, such as for the Coventry Fire District #1, to address arsenic contamination that affects over 100 residents."
Since the beginning of this program, EPA has awarded over $410 million to Vermont for the construction, expansion and upgrading of drinking water and clean water infrastructure, resulting in safer drinking water and decreased pollutant loadings to waterbodies throughout the state.
As communities develop and climate patterns shift, water infrastructure needs are expected to grow. Green infrastructure is a cost-effective and resilient approach to water infrastructure needs that provides benefits to communities across the nation.
More information:
Contact Information:
David Deegan (
)
617-918-1017