The Mitigation Saves report highlights safety and strategies to prevent injury and property loss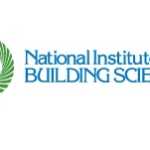 WASHINGTON, D.C. – (RealEstateRama) – The National Institute of Building Sciences (NIBS) earned a 2019 Power of A Silver Award for its Mitigation Saves Study, a multi-year study on natural hazard mitigation.
The American Society of Association Executives honored the study, which was launched by NIBS to highlight the significant savings that result from implementing mitigation strategies. The goal of the study is to increase safety, prevent property loss, and reduce disruption of day-to-day life within communities.
"We applaud the National Institute of Building Sciences for creating and implementing such a collaborative initiative that strengthens society," said Sharon J. Swan, FASAE, CAE, Chief Executive Officer of the American Society of Clinical Pharmacology and Therapeutics and chair of the Power of A Judging Committee. "Its initiative exemplifies how no other sector helps improve lives as comprehensively as the association community."
The Mitigation Saves Study was a collaborative effort organized by NIBS' Multihazard Mitigation Council (MMC). Thirteen national experts developed the methodology with oversight of 24 independent experts, who peer-reviewed the work and confirmed results. In total, about 130 participants across about 70 organizations participated the study through the coordinated effort under MMC.
"This study identifies ways to protect over 200 million Americans, and their properties, from natural disasters each year," said Lakisha A. Woods, CAE, President and CEO of NIBS.
The Mitigation Saves Study provides scientific evidence that demonstrates that mitigation lessens the financial impact of disasters on local businesses, communities, and taxpayers, enabling individuals and communities to rapidly recover from these events when they occur. Ultimately, the study found that adopting model codes saves $11 for every $1 spent on mitigation efforts.
ASAE's Power of A Awards are the industry's highest honor, recognizing the association community's valuable contributions on the local, national, and global levels. The Power of A Awards reward the outstanding accomplishments of associations and industry professionals who tirelessly work to solve problems and strengthen the workforce and economy.