Washington, DC – (RealEstateRama) — The Disaster Housing Recovery Coalition (DHRC) of more than 700 local, state, and national organizations is disappointed by the U.S. federal district court's denial of a request for a preliminary injunction to halt FEMA's eviction of survivors from Hurricane Maria. These families have been living in hotels under the agency's Temporary Shelter Assistance (TSA) program with no alternative housing.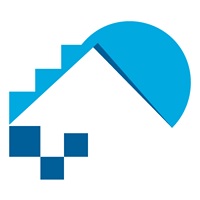 Massachusetts Judge Timothy S. Hillman stated, "While this is the result that I am compelled to find, it is not necessarily the right result. However, the Court cannot order that Defendants do that which is a humanitarian and caring world should be done– it can only order the Defendants to do that which the law requires."
Judge Hillman extended the existing temporary restraining order until September 13, 2018 (with checkout on September 14) to allow TSA recipients time to prepare.  The Court denied injunctive relief, finding that the merits of the Plaintiffs' claims were unlikely to succeed—the standard of the preliminary injunction inquiry.
"Even as we learn this week that the death toll from Hurricane Maria was nearly 3,000 more than the official government estimate, FEMA still pursued eviction of survivors from their hotels without a safe shelter alternative," said National Low Income Housing Coalition President and CEO Diane Yentel. "We echo the Court's sentiment that this is a moral failing by FEMA. Congress can address this wrong with legislation that would require FEMA to provide families with longer-term disaster housing assistance that has been used to help survivors get back on their feet after other past disasters."
The lawsuit was filed by DHRC member LatinoJustice PRLDEF when FEMA tried to end TSA on June 30 for approximately 2,000 families—regardless of whether they had a safe place to go. This move by FEMA coincided with its failure to activate longer-term housing solutions like the Disaster Housing Assistance Program, despite a direct request from Puerto Rico Governor Ricardo Rosselló and dozens of members of Congress.
###
Established in 1974 by Cushing N. Dolbeare, the National Low Income Housing Coalition is dedicated solely to achieving socially just public policy that assures people with the lowest incomes in the United States have affordable and decent homes.
PRESS CONTACT
Renee Willis
Vice President for Field & Communications
(202) 662-1530 x247