WASHINGTON, DC — (RealEstateRama) — Congresswoman Eleanor Holmes Norton (D-DC) said that she had secured $150 million for the Washington Metropolitan Area Transit Authority (WMATA) for capital projects in the House's fiscal year 2020 Transportation, Housing, and Urban Development Appropriations bill, which was approved in subcommittee today. This amount is consistent with the funding Metro has received each year for the last 10 years under the Passenger Rail Investment and Improvement Act (PRIIA).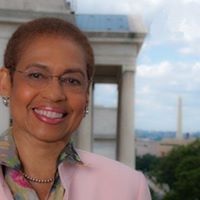 "WMATA and its workers have made such significant progress in 10 years of PRIIA funding that we were able to convince appropriators to continue to provide deeded funding," Norton said. "This new funding will enable WMATA not only to fix and upgrade the core system, but importantly, to do preventative maintenance that had long been neglected. Federal funding for WMATA is important for the federal government because 40% of federal employees in D.C. use the system to reach federal offices."
Norton and other members of the National Capital Region recently joined Congressman Gerry Connolly (D-VA) to introduce the Metro Accountability and Investment Act, which reauthorizes and expands PRIIA funding for another 10 years. Norton's role as the chair of the Subcommittee on Highways and Transit has uniquely positioned her to help lead this fight.
###