Local mortgage bank moving to city's historic Presidio neighborhood
Santa Barbara, CA (January 18, 2017) – (RealEstateRama) — Opes Advisors, a financial services firm with headquarters in Cupertino, California is relocating its Santa Barbara office to a more convenient location in the Presidio Avenue area of downtown at the end of this month. The innovative mortgage lending firm has been helping Santa Barbara-area residents achieve their dream of homeownership since 2014.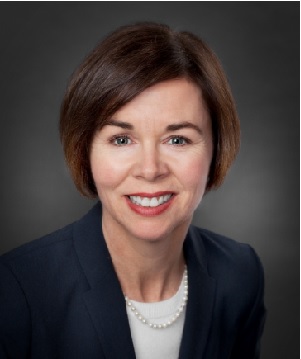 Opes Advisors' Santa Barbara sales manager and senior mortgage advisor, Liz Heitmann, said, "Our new location in the beautiful Presidio Avenue neighborhood will better accommodate our staff and be even more convenient to our clients and real estate associates. We now offer more loan choices than ever, and our clients appreciate our focus on jumbo loan options for the Santa Barbara market." The new office is in the heart of downtown Santa Barbara, in the beautiful, Presidio courtyard behind the US Post Office and just blocks from the former office in the Financial District. The date for a grand opening celebration will be announced shortly.
Founded in 2004, Opes Advisors has grown to become a leading mortgage bank on the West Coast and the 26th largest in the U.S. Its innovative approach is different from that of traditional mortgage lenders; Opes helps borrowers look at the home buying decision in the context of their other financial goals, allowing them to preview the outcome of their choices. Clients benefit by having the confidence to make effective financial decisions about one of their biggest lifetime purchases—their home.
"Combined with our office in San Luis Obispo and the new office we opened in Pasadena last year, the Santa Barbara location is key to helping us provide financing services to residents in both the Central Coast and Southern California region," said Susan McHan, CEO, Co-Founder and President, Mortgage Bank of Opes Advisors. "I'm thrilled to say that, as a Santa Barbara native with three decades of experience working in the local real estate and lending community, Liz Heitmann has led her team of experienced mortgage advisors in building a reputation for honesty, integrity and extraordinary customer service in that community."
About Opes Advisors
Opes Advisors has developed the first real estate decision technology to fuse mortgage lending services with financial advice, providing clients with a personal financial model that empowers more effective life decisions, such as buying a home. As both a leading, full-service mortgage bank and financial advisory firm, the company offers a wide range of competitively-priced mortgage programs, as well as financial advice and investment management from its Wealth Management division. Opes Advisors has 39 locations in California, Oregon, and Washington. Discover more information at www.opesadvisors.com.
# # #
Media contacts:
Kevin Hawkins
WAV Group Communications


206-866-1220 Cell/Direct/Text
Edgar Urrutia
Communications Manager
Opes Advisors


650-931-0619