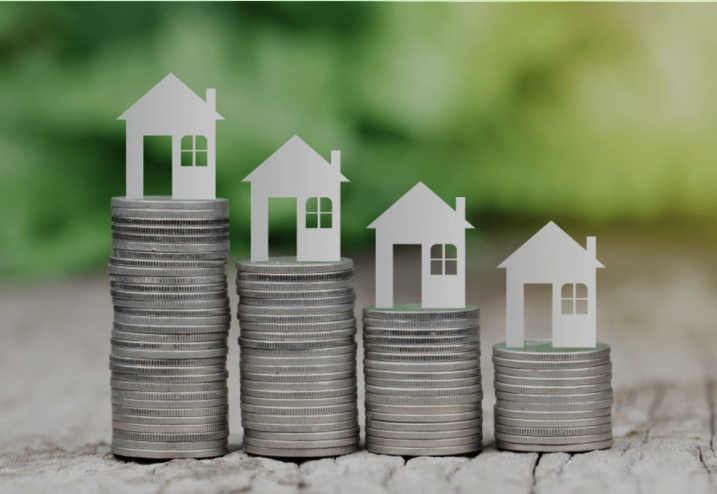 We are rapidly approaching the start of the year 2022. This is the best moment to make real estate predictions for the year 2023. Countless homeowners, potential sellers, as well as prospective purchasers, are worried about next year due to rising mortgage rates, slowing home sales (and, in certain places, falling property values), and general market uncertainty.
And with good cause. Take into account that the current average rate for a 30-year fixed mortgage is 7.04 percent. The current inflation rate is at a frightening 8.2 percent. According to the National Association of Realtors, the sales rate for previously owned homes fell to its lowest level in a decade in September, falling 1.5% from August to an annual adjusted seasonal rate of 4.71 million units. Check out this link https://www.baymgmtgroup.com/blog/home-price-forecast-2023/.
Are you interested in expert opinion? Check out what they thought and what they predict below.
Is a Fall in Home Prices Expected for 2023?
Many shareholders question whether or not 2023 will be the year in which prices fall. But that is greatly dependent on the housing market.
Most individuals are aware that housing costs rise when demand is high and fall when supply exceeds demand.
There has been a shortage of properties and a subsequent rise in prices during the past year. Extremely high costs stem from a shortage of goods. Fannie Mae, however, forecasts a possible decline in property prices by the year 2023. A spike in mortgage rates is having a negative impact on the market, leading to a modest drop in prices. However, a number of analysts predict that national housing prices would fall by about 1.5% in 2023.
However, supply and demand must be taken into account when setting market prices. Read more here.
The Housing Market: What's Happening With Supply and Demand?
To no one's surprise, the housing market is heavily influenced by supply and demand. When demand drops, more homeowners enter the market, increasing the likelihood of price drops. On the other hand, that doesn't always mean the market will crash.
After all, the rate at which prices are falling suggests that nothing dramatic is on the horizon. Those interested in knowing the home market's supply and demand in 2023 should be aware of the following: it's difficult to anticipate.
It's also possible that the response will vary based on the market in question. As an example, the housing market in San Francisco, California, is collapsing, and residents are departing in droves. Other markets, for example, are now seeing big rises in values. This encourages individuals to look for real estate opportunities.
So, let's go over some things to think about if you're planning on investing in real estate in the coming year. A good idea is to check out Absolute Real Estate services, among other options as well.
Some Advice On Investing In 2023
If you're considering making an investment in the near future, there are several points to keep in mind. If you want to maximize your return on investment, follow the steps mentioned below.
Keep abreast of recent changes in the housing market so you can gauge whether or not now is a good time to make a purchase. Keeping abreast of mortgage rates, home prices as well as other market conditions, is also important when investing in real estate.
Short-term rentals, such as vacation homes, might be a lucrative investment if you're looking for a quick return on your money. Rental income from short-term and vacation properties is expected to increase and eventually surpass that of conventional rentals. tips-for-investors
You should calculate the potential return on your investment before you commit to buying a property. Determine the monthly cash flow as well as the cap rate based on your desired rate of return.
Stay within your means; it's not a smart idea to invest in a property, no matter how appealing it may be. Keep exploring until you locate a home that is affordable and meets all of your requirements. After all, you should expect to see a profit.
The more rental properties you own, the more responsibility and work you'll have to take on, thus it's best to hire rental property management.