NEWPORT BEACH, Calif. – RealEstateRama – RealSource Group, a commercial real estate brokerage company focused on healthcare, retail and educational properties nationwide and trailblazer of the national master brokerage platform, announced today the launch of its new investment sales division. Austin Blodgett as vice president, investment sales will lead this new division.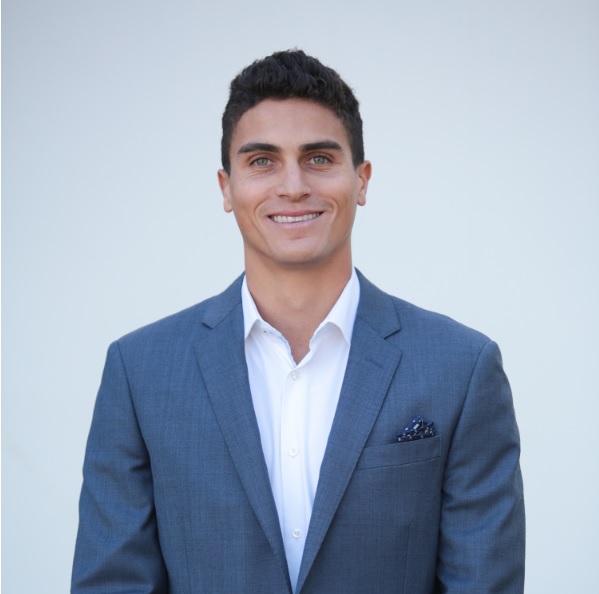 "We are excited to welcome Austin Blodgett to RealSource," said John A. Kalamaras, founder and president of RealSource. "Austin has an excellent track record of success and has achieved record prices for his clients through his extensive market knowledge, advanced property analysis, aggressive marketing strategies and long-standing industry relationships."
Blodgett has closed over $300 million in retail transactions nationwide since 2017, and has built and fostered relationships with the nation's top tenants, private equity firms, franchisees, developers, real estate investment trusts (REITs), institutions and 1031 exchange buyers. Experience in sale-leaseback transactions has allowed Blodgett to break barriers in the retail industry by working directly with tenants and private equity firms to help them achieve their long-term financial goals and operational objectives. Blodgett has successfully executed this strategy with numerous tenants throughout multiple sectors of retail, setting several national records in the process.
In his role as vice president, investment sales, Blodgett will focus on advising clients in the acquisition and disposition of retail properties nationwide from single-tenant to multi-tenant retail inclusive of automotive services (car washes, convenience stores, gas stations and auto repair); childcare and learning centers; quick-service restaurants; and healthcare real estate (fitness, medical and dental).
"I am thrilled to be heading up the investment sales division at RealSource," said Blodgett. "Every site is visited before it goes to market, and because we have local brokers already in every major market, we have access to local, 'boots-on-the-ground' knowledge that provides detailed market insights on the market, trade area, and the location. Also, we have a unique underwriting model which is not dependent on comps alone, we assess other factors that drive value and are often overlooked or ignored by others. At RealSource, we plan to de-commoditize investment sale assets and leverage our curated database of over 55,000 active investors, loaded with aggressive West Coast capital who are willing to pay a premium for out-of-state properties."
"We have watched single-tenant net lease properties become a 'commodity,' which has led to the erosion of true asset value," said Kalamaras. "We want to shift the paradigm of the investment sales model and set a new standard for net lease investment sales that will net higher values for our clients."
Kalamaras adds, "And, now we can sell the leases that we have been creating over the last 30 years for our clients."
RealSource is most notably recognized for its outsourced expansion efforts of the most successful health club chain in North America, helping that tenant grow from 35 regionalized locations in the western United States to over +700 units throughout North America, which included greenfield development and acquisitions of various fitness chains. RealSource's, tenant representation division currently oversees an outsourced team of 60+ local broker partners across 40 separate MSAs to achieve clients' expansion goals.
About RealSource Group
RealSource Group is a commercial real estate brokerage company that specializes in tenant representation, investment sales and sale-leasebacks on a national platform. With the combination of RealSource's leasing and sales experience, technology, processes and national platform; RealSource delivers high production, quality service and measurable results for its clients. Since 1991, having transacted over 850 commercial real estate deals nationwide, RealSource has perfected its platforms through proven execution. For more information, visit: realsource.com.
# # #
Austin Blodgett
Vice President, Investment Sales
RealSource Group
949.431.2735 | Office
949.235.0621 | Mobile

John A. Kalamaras
Founder and President
RealSource Group
949.675.3200 x 103 | Office
949.759.8300 | Mobile


RealSource Group
12 Corporate Plaza, Suite 150
Newport Beach, CA 92660
realsource.com