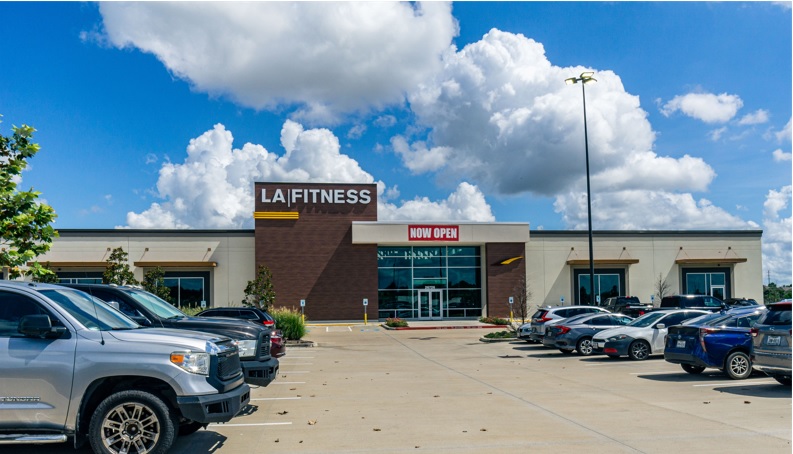 WEST HOUSTON, Texas – RealEstateRama – RealSource Group, a national commercial real estate brokerage company focused on retail, healthcare, automotive and education properties, announced the sale of a new construction, single-tenant net-lease investment occupied by LA Fitness located in West Houston, Texas. Although the purchase price could not be disclosed, the sale achieved a cap rate of 6.12%.
RealSource's Vice President, Investment Sales, Austin Blodgett, along with ParaSell, Inc., represented the seller, a private developer based in Houston. The buyer was a private investor based in San Mateo County, California and was represented by Roger Oser with Newmark in San Francisco, California.
"This is the third single-tenant LA Fitness property to go to market and sell post-COVID and it sold at a cap rate of 6.12%, which is a new record in the Houston MSA," said Blodgett. In late August, Blodgett arranged the sale of the first LA Fitness property to sell in the U.S. post-COVID, a new LA Fitness Signature Club at the Waterview Town Center in Richmond, Texas.
"This deal closed at a 6.12% cap rate following on the heels of the previous LA Fitness at Waterview Town Center, which sold at a 6.60% cap rate, demonstrating the continued compression of LA Fitness cap rates in the southern United States as they normalize even further post-COVID," Blodgett reported.
For the last 20 years, RealSource has served as a master broker for Fitness International, LLC, the operator of the brand names LA Fitness, LA Fitness Signature, Esporta Fitness, City Sports Club and Club Studio. With more than 740 locations across 27 states and Canada, Fitness International is one of the fastest-growing health club chains in the U.S.
"The buyer is an experienced home developer based in Northern California and was in a sizeable 1031 exchange from selling one of his development projects," Blodgett said. "He was looking for an investment opportunity in Texas and liked the growth of the Houston MSA trade area along with the large shopping center that this LA Fitness sits within. We expect that this will be a long-term hold for the buyer."
Blodgett adds, "We are seeing interesting trends right now in the stock market such as Peloton (Nasdaq: PTON) stock trading down 62% in the last year and publicly traded fitness chains like Planet Fitness (Nasdaq: PLNT) up 15% over the last year. People are getting out of their houses and heading back to the gym. As LA Fitness is the highest credit health club investment available, we expect LA Fitness cap rates nationwide to continue to compress into 2022 as more investors search for high-quality retail assets, especially in tax-free states like Texas."

About RealSource Group
RealSource Group was founded by John Kalamaras in 1991 as a national commercial real estate brokerage company that specializes in tenant representation, investment sales and sale-leaseback transactions. With the combination of RealSource's leasing and sales experience, vast broker network, technology, unique processes, and national reach; RealSource delivers consistency, high production, quality service and measurable deal-making results for its clients on a nationwide platform. RealSource transacted over 850 commercial real estate deals nationwide, RealSource has perfected its platform through proven execution over the last 30 years. For more information, visit: realsource.com
# # #
For more information, contact:
Austin Blodgett
Vice President, Investment Sales
REALSOURCE GROUP
12 Corporate Plaza, Suite 150
Newport Beach, CA 92660

949.431.2735 office
www.realsource.com