WASHINGTON – (RealEstateRama) — Data on the Fourth Quarter and Annual 2016 GDP by State released today by the Department of Commerce showed some states' gross domestic product (GDP) to have been impeded by the policies of the Obama Administration, especially in the energy sector.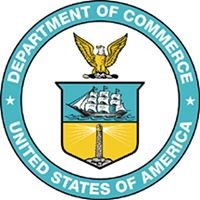 "The Obama presidency left large swaths of our economy in shambles." said Secretary Ross "Thankfully, the Trump Administration is unshackling our energy sector and promoting growth."
Overall, the states with the largest 2016 declines were North Dakota, Alaska, and Wyoming which dropped 6.5 percent, 5.0 percent, and 3.6 percent, respectively. Mining, which includes energy production, was the largest contributor to the decline in each of these states.
According to the GDP First Quarter 2017 Advance Estimate, since January there has been an explosion of private fixed investment in mining exploration, shafts, and wells category, up 449 percent in the first quarter of 2017, compared to the last quarter of 2016. This percent change within this sector, seasonally adjusted from quarter to quarter, is the greatest ever recorded – showing the early impact of President Trump's commitment to unleashing the U.S. economy.
Trump Administration actions on energy include:
Clearing the roadblocks to construction of the Keystone XL Pipeline and formally approving the project.
Declaring that the Dakota Access Pipeline serves the national interest and initiating its construction.
Directing that new pipeline construction and repair work use materials and equipment from the United States.
Ordering a reexamination of Obama-era emission standards that were putting pressure on the U.S. auto industry.
An Energy Independence Executive Order which reversed unnecessary regulatory obstacles to American jobs and energy production and suspending, revising, or rescinding four actions related to the so-called "Clean Power Plan" that would stifle the American energy industry.'
Office of Public Affairs
202-482-4883