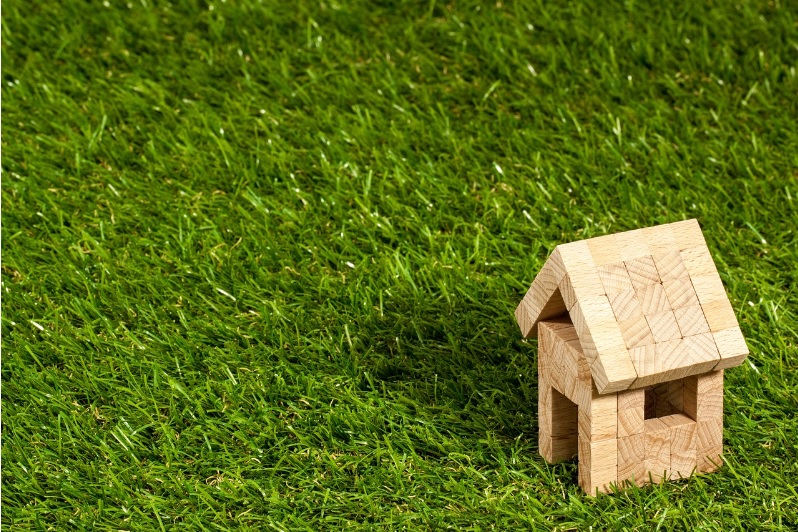 Renting or Mortgage Payments: How to Optimize Budget and Minimize Spendings
The long-disputed issue of whether it's better to rent a place or buy your own has kept many residents on their toes. Today, find an answer to which accommodation option is more suitable for your budget and how to adjust the budget to either type of living arrangement.
First off, every responsible taxpayer should know that rent or mortgage payments should be your first expenditure item in your budget. If you have no roof over your head, you won't be able to enjoy other aspects of your life.
Initial Factors
In the question of buying vs renting a place, you should determine your lifestyle first. Take a look at the number of reasons people rent and purchase housing.
You should rent if you:
are in between jobs;
move at least once two years;
pursue mobility and flexibility;
currently improving your credit history;
saving up for a first mortgage payment.
You should buy a place if you:
don't plan on moving;
want to achieve equity investment;
want to save on taxes;
desire stability;
plan to make renovations and redecorations.
Despite seeming pros to renting a place, the vacancy rate among renters is six times bigger than among homeowners. In 2020 it was 1% with home-occupants and 6.3% with renter-occupants.
Money-Wise
A separate place in the dispute goes to the issue of income. Income instability is one of the reasons why people choose to rent. Either a pay raise or an income decrease may prevent people from buying a house. You should wait till the income is stable and you can create a well-managed budget depending on it.
While renting helps prospective homeowners to get some extra time, it can also be tricky in means of payment discipline. Take freelance workers or self-employed people, for instance. The insecurity about their monthly income puts them in a dangerous position. They may delay or miss payments. Of course, they ?an always get financial help online. A common search request is: "I need rent money today". The answer will be a positive one. Loans are issued to people of various financial backgrounds. However, you should always be ready to take on the responsibility of either mortgage or rent payments.
Which Is Cheaper: Buying or Renting?
The answer to this question lies within three main aspects: location, marketplace state, readiness to maintain the house. To make things easier, look up the "Rent vs Buy calculator" and weigh down the financial pros and cons.
Maintenance is a deal-breaker for some future homeowners. Inevitably, the house will need some repair work (fixing the roof leakage, doing a painting job, unclogging the sink, etc.). If you rent the place, this won't be your problem to solve. But if your dream place is a house in the suburbs, you can do all the chores yourself and save some money. Plus, homeowners do get a tax break if necessary. That's why it's a question of being capable of matching the costs of the house maintenance that eventually affects a person's choice.
Rent vs Buy Calculator
The one that's gained popularity among renters and buyers is Realtor.com. The calculator suggests you put a couple of figures: the sum you currently pay for rent, the amount you can afford to put into mortgage payments. Based on this information the calculator will generate the amount of time you need to start saving up the money for the first down payment against renting a place.
Another type of information to dwell on before using the calculator is:
location of accommodation;
the price of the house;
a single down payment for the house vs the rent payments for a similar-conditions-rental-place;
the time you're going to live at the place.
A quick financial survey of a house for buying or rental may show that renting is, in fact, cheaper. Within 10 years of renting the same place, you could pay on average $37 000 when renting and $44 000 when having bought.
Is It Always the Same?
It may seem that everyone shouldn't worry about the future and just drift from one rental to another. In reality, location, together with other factors, counts a great deal.
House prices can be way too high in your area and renting is a single affordable choice;
Attributes to good housing like safety conditions in the neighborhood, the level of education in local schools, commuting time, shopping and entertainment availability nearby and other small but important things may have an either high or low level of importance to a person;
The style of the house plays a significant role. In 2019, the highest percentage of income that covered house payments was for people whose home was a single-unit, detached style structure.
Based on these core decisions a person determines which path to take: rent or buy.
Note that in 2019, 7.3% of renters have suffered from an inconvenient cold in their apartments, whereas it happened to 5.2% of homeowners. So, installing a high-quality heating system is one of the top-priority things to do.
The Variables
These few essential factors may not be easy to put a price on, but they also influence the housing market.
Certainty. When owning a place, you solemnly decide when to move out or how long to stay;
Predictiveness. Fixed mortgage payments will turn out to be cheaper in the long run;
The ability to change the house appearance;
Having home equity and applying for secured large-amount loans;
Adjustability. Renters and landlords may sometimes resolve arguments faster than homeowners and lenders.
In addition to the first house payment, you need to save up 3% to 5% on closing costs.
Finally, once you buy a house, you never see the end of expenses: constant repairs (big and small), taxes on property, insurance, etc.
Whatever your final decision will be, never forget to work your way around housing payments when managing the budget. Typically, rent or mortgage payments take up at least 20% of one's monthly budget. Calculate if you can afford to pay the price and live a normal life and choose the option that fits the cost of the budget.