WASHINGTON – (RealEstateRama) — The Alliance to Save Energy released the following statement from President Kateri Callahan in response to the EPA's announcement of a proposal to repeal the Clean Power Plan:
"The Clean Power Plan could harness the power of energy efficiency as the single most effective way to reduce emissions while driving improved energy productivity and economic prosperity. Undoing this plan would be a step backward for energy efficiency and the benefits it delivers for consumers and businesses alike."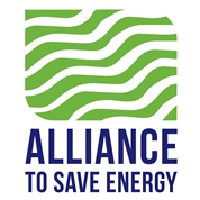 "The Clean Power Plan is strong in its commitment to flexibility, local choice and cost-effectiveness. Many states and utilities have embraced it, continuing their planning to meet the targets and recognizing the enormous potential of energy efficiency to help get there."
"According to the IEA, improved efficiency is the biggest tool we have for reducing emissions to target levels, representing roughly half of the solution. We shouldn't abandon a plan that capitalizes on the opportunity of efficiency."
Background:
The EPA published the final rule for the Clean Power Plan (CPP) in 2015 to reduce U.S. carbon dioxide emissions from existing fossil fuel power plants by 32% in 2030. The rule set targets for each state to reduce its emissions, allowing wide flexibility in how the target is met.
As the fastest, easiest and most cost-effective compliance mechanism available, energy efficiency provides states the means to meet their obligations, save consumers money and create economic opportunity at the same time. For the average American family, electric bills in 2030 are estimated to decline $7 per month as a result of the plan.
As part of the CPP, the EPA initiated a Clean Energy Incentive Program (CEIP), which includes incentivizing early deployment of energy efficiency projects in low-income communities – an important tool to help states move quickly toward initial emissions reduction targets. The Alliance submitted comments to the EPA urging improvements to the program to facilitate the maximum early deployment of cost-effective energy efficiency measures benefiting the broadest population.
About the Alliance to Save Energy
Founded in 1977, the Alliance to Save Energy is the leading energy productivity coalition in the nation – a nonprofit, bipartisan alliance of business, government, environmental and consumer leaders advocating for enhanced energy productivity across all sectors of the economy. Our mission is to promote energy productivity worldwide – including through energy efficiency – to achieve a stronger economy, a cleaner environment and greater energy security, affordability and reliability.
MEDIA CONTACTS
Ben Somberg


(202) 530-2223