NEW YORK – RealEstateRama – New Destiny was joined by supporters and colleagues to celebrate the opening of its newly constructed service-enriched affordable housing project – The Jennings – located in the Crotona Park East section of the Bronx. Built and designed to meet the needs of families and homeless domestic violence survivors, The Jennings provides 42 affordable units, with 23 units set-aside for homeless domestic violence survivors, and offers on-site services including counseling, case management, children and family programming, and job readiness coaching to foster housing stability and safety. Built with energy efficient appliances and fixtures, The Jenning's amenities include a multi-purpose program space, staff offices, a library/computer room, secure landscaped courtyard with a children's play area, and laundry room.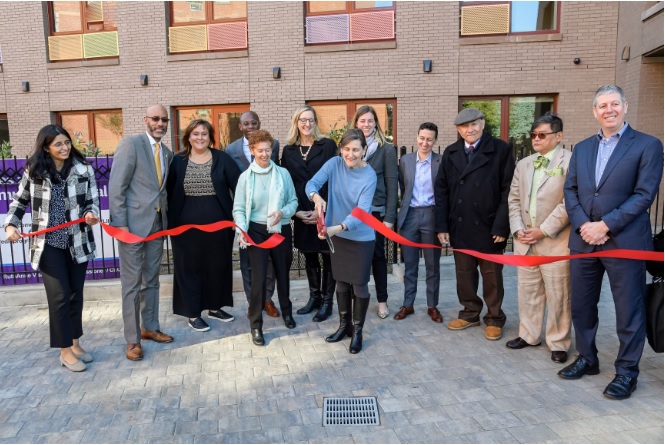 "Domestic violence victims must often choose between living in dangerous situations or becoming homeless. This beautiful new building will provide a safe beginning for families fleeing domestic violence. And, the availability of on-site services will ensure that tenants have the tools they need to build secure futures for themselves and their children," said Carol Corden, Executive Director of New Destiny. "With the support of our many funders and an excellent development team, we have created a beautiful building with rents affordable to very low-income and previously homeless tenants. Thanks to a grant from New York State, we can offer on-site services to ensure that our tenants have the resources needed to build secure futures for themselves and their children."
New York State Homes and Community Renewal Commissioner RuthAnne Visnauskas said, "The Jennings is a beautiful building with 42 affordable apartments that deliver safe, secure housing and stability to children and families. Residents will have access to support services that help them live independently as part of the community and experience a fresh start. This is an important goal of the Governor's $20 billion Housing Plan to combat homelessness, and on behalf of the great team at HCR, thank you to New Destiny and all of our other partners for making this development a reality."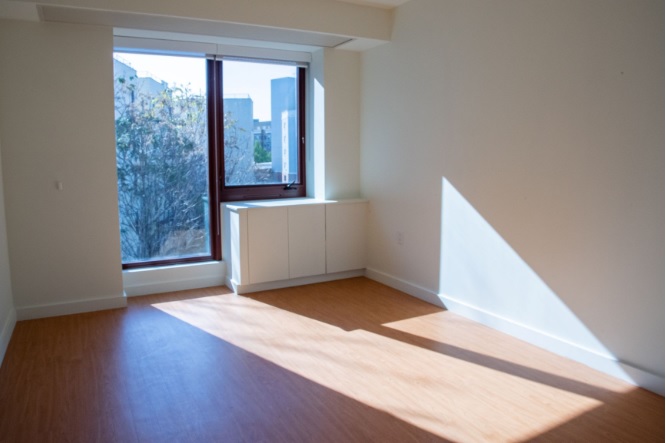 Office of Temporary and Disability Assistance Commissioner Mike Hein said, "All too often, there are underlying issues that play a significant role in an individual experiencing housing instability. By coupling supportive services with permanent housing, projects like the Jennings can help these individuals address and overcome the issues that contributed to their homelessness. This project, like many others supported by the state's Homeless Housing and Assistance Program, reflects Governor Cuomo's continued commitment to ensuring all New Yorkers have access to safe, affordable housing."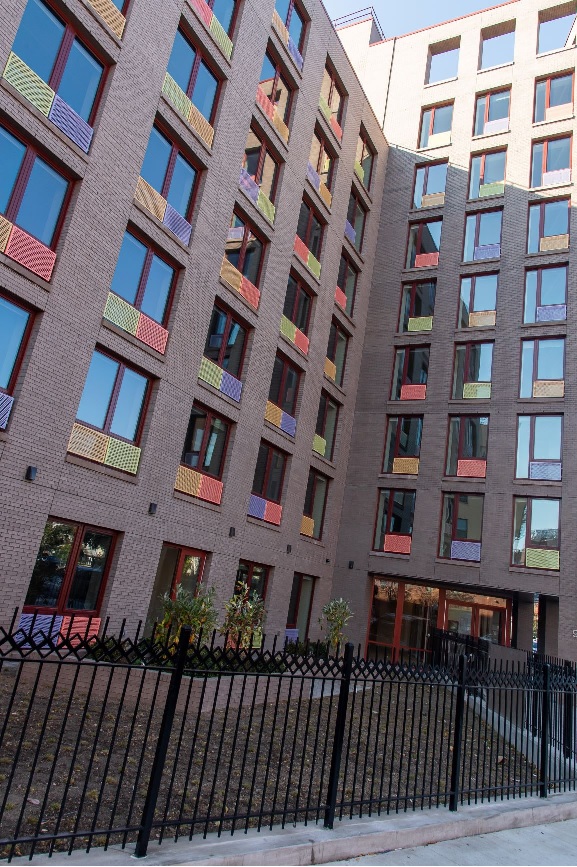 "Domestic violence is a major driver of family homelessness in New York City. Many domestic violence victims face the difficult decision of whether to stay in an abusive environment or leave their homes without a place to go," said Judi Kende, vice president and New York market leader, Enterprise. "Enterprise is proud to have partnered with New Destiny, HPD, and HCR on these homes, which will provide safe, affordable housing with services that supports and protects vulnerable families."
"TD Bank is pleased to have provided financing for this important development; we are committed to helping improve communities in New York City and are proud to be part of projects developed by capable and passionate nonprofits that provides top-quality affordable housing to survivors of domestic violence and their families," said Matthew Schatz, Vice President at TD Bank.
"CSH invested $3 Million in The Jennings and the resurgent Crotona Park East Neighborhood because we value safe, stable and permanent homes for vulnerable families, including survivors of domestic violence and their children," said Jen Trepinski, Director, Loan Originations, CSH. "New Destiny Housing created The Jennings with the mission of providing the affordable housing and support services these formerly homeless and traumatized families need to regain their lives and thrive as they begin a new chapter."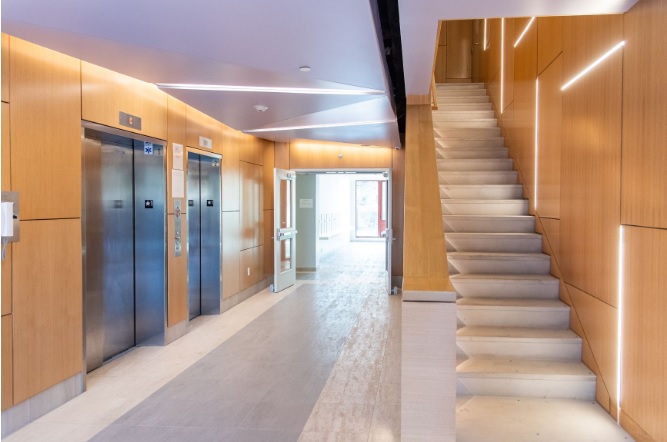 "Housing is the backbone of strong, healthy communities. It can bring stability and new opportunity to the people who call it home and to the community at large. Housing can also be a sanctuary that provides people with a safe environment where they can build stability and live with dignity. I'm proud to say that The Jennings fulfills all of these promises, and will be a beacon of hope and a resource of affordable housing for the community for years to come. I thank our partners at New Destiny Housing, HCR, OTDA, HPD, and our funding partners at the New York City Retirement Systems for their work on this important project," said Lawrence Hammond, Vice President & Mortgage Officer at CPC.
"Deutsche Bank is excited to see the completion of New Destiny Housing's Jennings Project, which will provide much needed supportive housing to domestic violence survivors in New York City," said Jim Baek, Head of Deutsche Bank's Community Development Finance Group. Deutsche Bank is a long-term champion of supportive housing in New York City and provided critical pre-development funding to the Jennings Project through its DB Supportive Housing and Rehabilitation effort, or DB SHARE program, launched in 1998.
Support for The Jennings is provided by New York State Homes and Community Renewal, New York State Homeless Housing and Assistance Corporation, New York City Department of Housing Preservation and Development, Enterprise Community Partners, TD Bank, Empire State Supportive Housing Initiative, Bronx Borough President Ruben Diaz Jr., NYCERS, Community Preservation Corporation, Corporation for Supportive Housing, Deutsche Bank and NYSERDA.
###
About New Destiny
New Destiny is a 25 year-old non-profit dedicated to ending the cycle of violence for low-income families and individuals at risk of homelessness and domestic violence by connecting them to safe, permanent housing and services. To achieve its mission, New Destiny builds and manages permanent housing with on-site services; offers innovative programs that empower victims of abuse to find and retain affordable housing; and expands access to permanent housing resources for low-income families. New Destiny has developed 16 with 347 units of transitional and permanent service-enriched affordable housing. For additional information visit New Destiny's website at www.newdestinyhousing.org and follow the organization on Facebook or Twitter.
Contact:
Diane Adler
646-472-0262 ext. 19


Photo Credit – Ben Gabbe Photography