NEW ORLEANS – (RealEstateRama) — U.S. Secretary of the Interior Ryan Zinke today announced the designation of the A.P. Tureaud, Sr. Home as the fifth historic site within the African American Civil Rights Network. Secretary Zinke was joined by the family of Alexander Pierre (A.P.) Tureaud, Sr.. A.P. Tureaud made major contributions to advancing the goals of the African-American Civil Rights Movement as a preeminent civil rights attorney in Louisiana.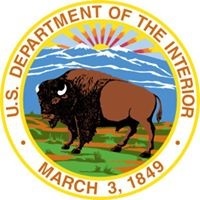 "A.P. Tureaud, Sr. was one of the most prominent legal minds in the history of the civil rights movement," Secretary Zinke said. "This home represents the sacrifice of a man who dedicated his life work to the betterment and unity of a nation, and may it serve as a place of reflection on the past and education to the future. I'm honored to add A.P. Tureaud's home to the African American Civil Rights Network alongside his family."
Tureaud focused on segregated educational facilities, first challenging graduate and professional programs at Louisiana State University (LSU) in the early 1950s, followed by undergraduate programs, into which his own son, A. P. Tureaud, Jr., was attempting to enroll. With a legal way forward, African Americans began attending undergraduate classes at LSU and other previously segregated schools in 1960.
Tureaud engaged in a decade-long battle to desegregate public schools in New Orleans, attacking the separate-but-equal doctrine. Building upon the victory in the Brown v. Board of Education decision in 1954, Tureaud reasserted his contention that New Orleans schools must immediately desegregate. Tureaud's actions were the catalyst for the New Orleans school crisis of 1960-1961, which was famously captured in Norman Rockwell's painting, The Problem We All Live With, depicting Ruby Bridges walking to school while being escorted by Federal agents.
"We are honored to have the home of our father, A.P. Tureaud, Sr., entered into the African American Civil Rights Network, recognizing his legacy and that of countless individuals,  black and white,  who worked tirelessly to end segregation in America," said A.P. Tureaud, Jr.
"A.P. Tureaud is an inspirational example of how dedication, perseverance, and a deep belief in doing what's right can change the world for the better," said Congressman Steve Scalise. "Despite facing death threats and violence, Tureaud refused to be intimidated and successfully helped end segregation in New Orleans and the rest of Louisiana. I am proud to honor this civil rights pioneer as his family home is inducted into the African American Civil Rights Network. This is a significant distinction and important acknowledgement of how far we've come and how we must never forget the powerful work of civil rights leaders like A.P. Tureaud."
"A.P. Tureaud is a both a Civil Rights and New Orleans icon whose lifetime of work fighting racial discrimination and segregation throughout Louisiana made it possible for me to succeed as an elected official at both the state and federal levels," said U.S. Representative Cedric Richmond who, along with U.S. Representative Garret Graves, co-sponsored legislation that was introduced by Congressman William Lacy Clay, Jr. of Missouri to establish the African American Civil Rights Network. "I applaud the National Park Service and Secretary Zinke for inducting his home into the network in an effort to recognize his work and legacy as a pivotal force for the progress of Louisiana during the Civil Rights Movement. All of Louisiana should be proud to be a part of A.P. Tureaud's living history as we continue to work in the name of progress and social justice."