CHICAGO (Oct. 30, 2018) – (RealEstateRama) — Appraisers who value properties subject to eminent domain are likely to find themselves in court, explaining and defending their analysis and opinions, according to a new book published by the Appraisal Institute.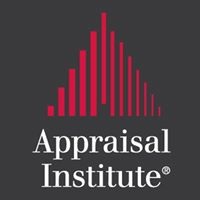 "Real Property Valuation in Condemnation," which reflects the expertise of more than two dozen Appraisal Institute professionals, concentrates specifically on the contentious subject of condemnation and what appraisers need to know about this area of valuation practice.
"Specific legal concepts in eminent domain such as the larger parcel, federal and state rules and just compensation have always complicated the application of the valuation process, "Appraisal Institute President James L. Murrett, MAI, SRA, wrote in the book's foreword. "Those who commission appraisals understand that appraisers are hired to provide an opinion of the value of real property rather than an interpretation of case law. And the evolution of professional appraisal standards provides the clients of appraisers with a sense of confidence in the competence and commitment to ethical conduct on the part of appraisers."
"Real Property Valuation in Condemnation" explores how appraisers derive supportable opinions of value and helps ensure that they perform these complex assignments with competence, professionalism and a commitment to ethical conduct.
"Real Property Valuation in Condemnation," (ISBN: 9781935328742) is a 300-page soft cover book. It is available for $95 ($75 for Appraisal Institute professionals). Call 888-756-4624 or order online.
Stay connected with the latest news from the Appraisal Institute on Facebook, Twitter, LinkedIn, YouTube and our blog, Opinions of Value.
The Appraisal Institute is a global professional association of real estate appraisers, with more than 18,000 professionals in nearly 50 countries throughout the world. Its mission is to advance professionalism and ethics, global standards, methodologies, and practices through the professional development of property economics worldwide. Organized in 1932, the Appraisal Institute advocates equal opportunity and nondiscrimination in the appraisal profession and conducts its activities in accordance with applicable federal, state and local laws. Individuals of the Appraisal Institute benefit from an array of professional education and advocacy programs, and may hold the prestigious MAI, SRPA, SRA, AI-GRS and AI-RRS designations. Learn more at www.appraisalinstitute.org.
# # #
For more information:
Brent Roberts
O 312-335-4441; C 847-989-8670