WASHINGTON – (RealEstateRama) — President Donald J. Trump, Secretary of the Interior Ryan Zinke, Administrator of the Environmental Protection Agency (EPA) Scott Pruitt, and Secretary of Energy Rick Perry announced a bold American energy Executive Order that will put our nation on track to full and dominant American energy independence. The Executive Order calls on the Secretary of the Interior to review the Bureau of Land Management's 2016 moratorium on new coal leases on federal land and also review three final rules from the Department regarding oil and gas production on both federal and private land and the outer continental shelf.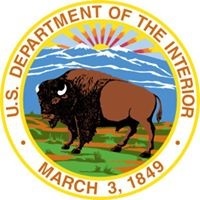 "We can't power the country on pixie dust and hope. Today, President Trump took bold and decisive action to end the War on Coal and put us on track for American energy independence," said Secretary of the Interior Ryan Zinke. "American energy independence has three major benefits to the environment, economy, and national security.
"First, it's better for the environment that the U.S. produces energy. Thanks to advancements in drilling and mining technology, we can responsibly develop our energy resources and return the land to equal or better quality than it was before. I've spent a lot of time in the Middle East, and I can tell you with 100 percent certainty it is better to develop our energy here under reasonable regulations and export it to our allies, rather than have it produced overseas under little or no regulations.
"Second, energy production is an absolute boon to the economy, supporting more than 6.4 million jobs and supplying affordable power for manufacturing, home heating, and transportation needs. In many communities coal jobs are the only jobs. Former Chairman Old Coyote of the Crow Tribe in my home state of Montana said it best, 'there are no jobs like coal jobs.' I hope to return those jobs to the Crow people.
"And lastly, achieving American energy independence will strengthen our national security by reducing our reliance on foreign oil and allowing us to assist our allies with their energy needs. As a military commander, I saw how the power of the American economy and American energy defeated our adversaries around the world. We can do it again to keep Americans safe."
The Department of the Interior manages all mineral and renewable energy development on federal lands and the outer continental shelf, including 700 million acres of subsurface minerals. The Department also has jurisdiction to regulate energy development on private lands.
Contact: