WASHINGTON, D.C. – (RealEstateRama) — The Solar Energy Industries Association (SEIA), the national trade association for the solar industry, is launching a nationwide consumer education campaign to inform and protect solar consumers while further simplifying the process of going solar.
Building on its comprehensive efforts over the last two years in the area of consumer protection, SEIA today released a suite of powerful new tools, covering the full spectrum of residential transactions. Solar customers can now better understand the fundamentals of solar, ask the right questions of solar companies, compare among competing solar company offers, and know what to expect from their solar system over the years.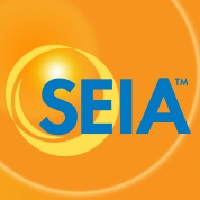 The association is delivering these resources to governors, attorneys general, state consumer advocates, public utility commissions, solar companies, financial institutions, lead generators, federal agencies and other allied organizations across all 50 states. Meanwhile, SEIA will be undertaking a media campaign to put these consumer protection resources into the hands of the millions of consumers that will consider solar this year.
"We've been developing top-of-the-line resources for years – now it's about spreading the word and getting these resources into the hands of people who need it," said SEIA's president and CEO Abigail Ross Hopper.  "Solar is still a new power choice for millions of Americans, and it's critical that we cultivate a well-informed customer base. By doing their homework and making use of these tools, consumers and stakeholders alike will feel confident and comfortable in the decision to go solar."
With more than 1.4 million homes currently powered by solar, the industry expects another 3 million households to choose solar by 2021. With fast growth comes the need for greater education.
SEIA's educational materials, which feature new standardized disclosure forms to help consumers compare and better understand offers from competing solar companies, are available free of charge on SEIA's consumer protection portal.  Going forward, SEIA plans to release more and improved tools as the industry evolves, helping ensure customers and solar industry professionals are on the same page while SEIA remains at the forefront of consumer protection.
"The Better Business Bureau supports SEIA's efforts to provide accountability and transparency that will help strengthen the industry and increase trust in the marketplace," said Mary Power, CEO of the Council of Better Business Bureaus. "The disclosure forms released this week demonstrate SEIA's commitment to building a strong industry while ensuring greater consumer protection."
"Using these resources benefits everyone – consumers, solar companies and financial institutions," said Nick Mack, General Counsel of Spruce Finance and co-chair of the SEIA Consumer Protection Committee. "We feel strongly that solar companies across America, large and small, should be using these tools today."
To read more about this campaign and see the letter being sent to leaders and leading organizations nationwide go to http://www.seia.org/consumers.
###
About SEIA®:
Celebrating its 43rd anniversary in 2017, the Solar Energy Industries Association® is the national trade association of the U.S. solar energy industry, which now employs more than 260,000 Americans. Through advocacy and education, SEIA® is building a strong solar industry to power America.  SEIA works with its 1,000 member companies to build jobs and diversity, champion the use of cost-competitive solar in America, remove market barriers and educate the public on the benefits of solar energy. Visit SEIA online at www.seia.org.
Media Contact:
Alex Hobson, SEIA Senior Communications Manager, ">
 (202) 556-2886