WASHINGTON, D.C. –- (RealEstateRama) — Following is a statement from Abigail Ross Hopper, president and CEO of the Solar Energy Industries Association (SEIA), on today's announcement that SolarWorld Americas Inc. has joined the Section 201 trade action:
"The Section 201 case is a conversation about a sector of the solar industry, not just a particular company. We look forward to working with the International Trade Commission and all stakeholders to make sure that the broader solar industry can continue to thrive and build on the 260,000 Americans now working in solar.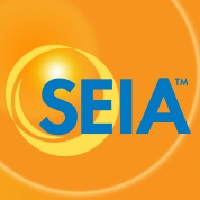 "The potential damage to the solar industry as a result of this petition could kill many thousands of American jobs and put a stop to billions of dollars in private investment."
###
About SEIA®:
Celebrating its 43rd anniversary in 2017, the Solar Energy Industries Association® is the national trade association of the U.S. solar energy industry, which now employs more than 260,000 Americans. Through advocacy and education, SEIA® is building a strong solar industry to power America.  SEIA works with its 1,000 member companies to build jobs and diversity, champion the use of cost-competitive solar in America, remove market barriers and educate the public on the benefits of solar energy. Visit SEIA online at www.seia.org.
Media Contact:
Alex Hobson, SEIA Senior Communications Manager, ">
 (202) 556-2886