WASHINGTON, D.C. – (RealEstateRama) — Earlier today, HUD Secretary-Designate Dr. Ben Carson appeared before the Senate Banking Committee for his nomination hearing. He released this statement, commenting on the strong connection between housing and health, stressing the importance of deregulation, praising homeownership, and supporting continued efforts to tackle homelessness.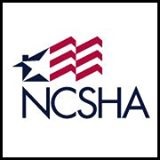 His statement says, "we need to shore up our nation's housing finance sector, and HUD plays a crucial role in the housing finance system through FHA and Ginnie Mae…" He also mentions the Community Development Block Grant (CDBG) program and suggests he would look for ways to improve it, saying that, "it's important for all HUD programs to be evaluated so we know what works and what doesn't and where we can cut red tape."
During the hearing, Carson said he plans to take "a national listening tour" to hear from "people with their boots on the ground" to help him develop a "world class housing plan." During the question-and-answer period, which covered many issues, Carson said he wants every American to have an opportunity to buy a home, plans to examine the FHA's recent mortgage insurance premium reduction, supports a government backstop for mortgages but thinks 30-year mortgage lending is possible without it, and is committed to upholding the Fair Housing Act.
A replay of the hearing is available on C-SPAN and the Senate Banking Committee website.
In his opening statement at today's hearing, Committee Chairman Mike Crapo (R-ID) commented on the importance of the Housing Credit, saying that, "While the Low Income Housing Tax Credit is under the Finance Committee's jurisdiction, it is very important to the U.S. housing market. It provides essential capital to underserved communities and provides key financing for small and rural affordable housing developments."
Crapo said he intends to work with Carson and others on streamlining requirements imposed on local public housing authorities (PHAs) and improving Section 8, Moving to Work, HUD's Rental Assistance Demonstration, and public housing programs, focusing on changes that would produce cost savings, reduce burdens on local PHAs, and encourage self-sufficiency.