BOSTON, Mass. and WASHINGTON, D.C. – (RealEstateRama) — The Solar Energy Industries Association (SEIA) welcomed the Massachusetts Senate's passage of a clean energy bill that will help bring solar jobs back to the state, and urged the state House to pass the solar elements of the proposal.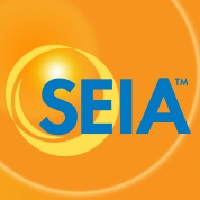 The bill (Senate Bill 2545) eliminates caps on net metering, increases the state's Renewable Portfolio Standard by an additional three percent each year, and reverses the Department of Public Utilities' decision allowing the utility Eversource to charge its solar consumers extra fees.
Following is a statement from Sean Gallagher, SEIA's vice president of state affairs:
"This bill fixes policies that have caused one of Massachusetts' strongest industries to shed jobs and stifle businesses and consumers who want to go solar. We commend the state Senate for advancing this legislation, and we urge the House to do its part. By taking up key parts of this bill, the House can help bring thousands of solar jobs back to the Bay State, unlock millions of dollars of investment currently in limbo, and prevent consumers from being charged discriminatory fees when they embrace solar and other renewables."
SEIA's latest Solar Market Insight report, released Tuesday (June 12), shows Massachusetts is projected to see a drop in solar installations this year. The state lost 3,000 solar jobs from 2016 to 2017, a 21 percent reduction. Because of the state's net metering caps, many projects are stalled, causing companies to shift their capital elsewhere in the Northeast. Senate Bill 2545 fixes many of these issues and will help return Massachusetts to its spot as one of the U.S.'s solar leaders.