VALLEJO, Calif. – RealEstateRama – Southern Land Company, the master developer for Mare Island, announced today the opening of a regional California office situated on Mare Island in Vallejo, California allowing the company to hire the talent needed to expand operations in the Bay Area, with an immediate focus of continuing to staff the Mare Island redevelopment team. The company launched its West Coast hiring efforts with the appointment of nationally acclaimed developer Thomas D'Alesandro as President, West Coast Operations. D'Alesandro specializes in the planning and development of large-scale master-planned communities in urban and suburban areas.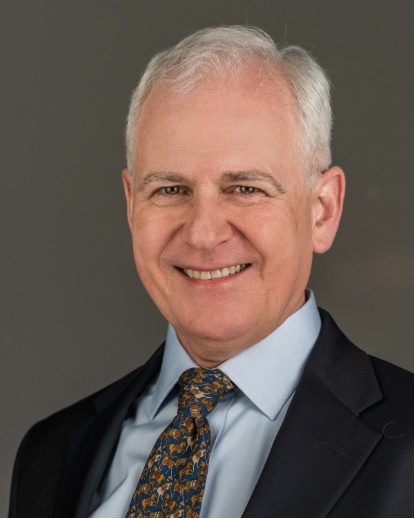 D'Alesandro will manage all development efforts for Mare Island and continue to expand Southern Land Company's West Coast portfolio. He will focus on overseeing the concept, development, design and construction of future projects to transform Mare Island into an economic engine and world-class destination for the City of Vallejo, Solano County and the Bay Area.
The Nimitz Group issued the following statement: "The Nimitz Group founders are committed to our collective vision of creating a vibrant waterfront community that attracts visitors from around the globe; however, we realized early on we needed a partner with the development expertise, infrastructure and staff to execute a project this technically complex. Southern Land is a full-service firm with capabilities in design, architecture, development and construction, and a staff of over 300. We are delighted they have established a West Coast office and hired Tom D'Alesandro as a first step in assuming full responsibility for the development of Mare Island."
D'Alesandro brings over 30 years of experience and has managed some of the largest real estate companies in the industry. In this capacity, he oversaw the development of highly successful, nationally prominent master-planned communities and mixed-use town centers in urban and suburban locations across the United States.
For 15 years, D'Alesandro managed the Reston Town Center in Virginia. Reston Town Center's boulevards, parks and squares create a vibrant setting enjoyed by thousands of residents, employees and guests who occupy its homes, offices, hotels, shops, restaurants and civic spaces. Reston is nationally recognized as one of the most successful mixed-use communities in the United States for the strength of the regional community's bond to it.
Reston Town Center was used as inspiration by The Nimitz Group and HOK Architects in the community visioning sessions held last year to inform the future Master Plan for Mare Island.
"I have witnessed firsthand Tom's unmatched mix of creativity, practicality and keen sense of the market through his work on the Reston Town Center," said Southern Land Company's President and Chief Operating Officer, Brian Sewell. "Tom's experience and leadership will be vital components to lead our efforts for Mare Island."
"The City is pleased to see that The Nimitz Group partners understand that a megaproject, such as Mare Island, needs the level of development and construction expertise that Southern Land Company offers. Equally exciting, is that Southern Land has brought on D'Alesandro. His body of work throughout the United States makes him the perfect candidate to help Vallejo realize its dreams for Mare Island," said Vallejo City Manager, Greg Nyhoff.
D'Alesandro's experience also includes the development of some of the nation's largest new towns including Summerlin, Nevada, Columbia, Maryland, The Woodlands, Bridgeland and Thomas Ranch, Texas and Chatham Park, North Carolina. In total, these communities provide homes for over 200,000 families, include more than 60 million square feet of commercial and industrial space, and extend over more than 100,000 acres.
"Tom is a true visionary in the real estate industry," said Tim Downey, Founder of Southern Land Company. "He is the logical choice to lead our West Coast operations and spearhead the Mare Island development. He has been responsible for some of the largest planned, self-contained communities in the nation that have transformed underutilized space into regional destinations with property tax assessments of over $50 billion."
D'Alesandro most recently served as the President of Blakefield, LLC where he guided new development programs and advised clients across the globe on development strategies and execution since its founding in 2010. Prior to this work, he held senior leadership positions at McShane Development, General Growth Properties, The Woodlands Operating Company, Terrabrook and Mobil Land Development Company.
His developments have won wide recognition, including awards from the American Institute of Architects, American Planning Association, International Downtown Association, National Wildlife Federation, Nations in Bloom, The Nature Conservancy and the Urban Land Institute.
Over the next few months, D'Alesandro and The Nimitz Group will work with the City of Vallejo to conduct due diligence and research to refine redevelopment plans, recruit and add to the project team, and conduct community outreach to gather input on redevelopment priorities.
"I'm looking forward to rolling up my sleeves and collaborating with the City of Vallejo, the community and an extraordinarily talented team of designers to create a special place that honors the island's rich naval past and beautiful natural setting while also welcoming the 21st century," said D'Alesandro. "Mare Island's setting, as the home for hundreds of people and many businesses, holds the promise of growing into one of the most vibrant and healthy neighborhoods and regional destinations in the Bay Area."
The Nimitz Group: The Nimitz Group is a joint venture between visionary and committed investors Gaylon Lawrence, Jr., Sebastian Lane and Dave Phinney who seek to transform Mare Island into a world-class destination with high-quality housing, transportation, protected open space, employment and entertainment options. The Nimitz Group owns approximately 800 acres on Mare Island allowing for transformative investments that will address the needs of the island's residents and the larger Vallejo and surrounding communities. www.nimitzgroup.com
Southern Land Company: Southern Land Company is a national real estate developer headquartered in Nashville, TN, with regional offices in New York City and Denver, CO. The 36-year-old company is led by CEO and Founder, Tim Downey. The company upholds stringent standards for beauty and quality in their single-family, multifamily, mixed-use and hospitality developments. The fully integrated company combines a comprehensive set of services spanning the entire development cycle, including planning, design, construction and marketing. The holistic business model enhances results by creating unique projects with long-term viability on which investors, residents and partners can rely. They currently have an active 18-project pipeline valued at over $2 billion. www.southernland.com.
Press contacts:
John Promani, Craig Communications
(510) 775-3421 I
Slater Matzke, Vallejo City Manager's Office
(707) 648-4575 |
# # #