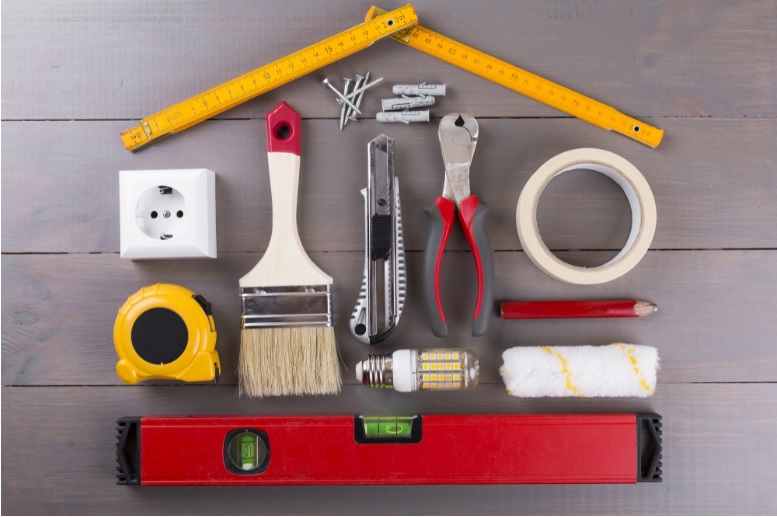 Maintaining your home is a big deal. Even if you're not looking to sell anytime soon, keeping up to date with home improvements should be a priority for any homeowner.
Whether to make your home more comfortable for your own enjoyment or to prepare it for a sale, adding value to your home doesn't have to be daunting. There are many small ways to significantly increase your home's value.
From small adjustments you can make today to projects you may have been putting off, these simple home improvements will take your home to the next level.
Beautify Your Landscaping
One of the most obvious ways to increase your home's curb appeal and value is through landscaping. Adding beauty to your yard can be simple, effective and fun.
Planting shrubs, trees or flowers native to your area is low maintenance and rewarding project. Not only does planting trees or a garden add beauty to your home almost instantly, but it also matures over time.
One of the best ways to add value while also helping your wallet is by planting a shade tree. A correctly placed shade tree can cut costs to your air conditioning bill by up to 40 percent.
Whether planting a shade tree or your state's native flower, the fruits of your labor will increase your home's value greatly.
Tint Your Windows
Window tinting is another cost-effective, easy way to add value to your home. There are multiple benefits that come with window tints.
One of the main benefits that residential window tints offer is protection from UV radiation. The Skin Cancer Foundation reports that window tints can help block up to 99.9 percent of harmful UV sunlight.
By simply adding a protective film to your home's windows, the wellbeing of your skin and furniture is automatically improved.
Window tints also help decrease your air conditioning bill. Without excessive sunlight heating up your home, expensive utility bills are majorly decreased.
Not only do window tints help your wallet, but they also beautify the exterior of your home. Tinted windows are visually appealing from the outside and reduce glare on television or computer screens on the inside.
For adding value to your home, window tints should be a top priority.
Kitchen Updates
One of the main value factors in your home lies in your kitchen.
While kitchen remodels can seem daunting, they don't have to be. Adding a backsplash or new sink hose can do more for your space than you think.
If you have some extra ambition, adding an island or updating your cabinets for more storage space can be an amazing way to take your home to the next level. Adding recess lighting to your kitchen can also make a world of a difference.
Adding Value With Simple Home Improvements
These simple home improvements are sure to save you money in the long term and add significant value to your home. Now that you're inspired to update your space, what are you waiting for?
Browse the rest of this site for more great home improvement advice.