MIAMI – (RealEstateRama) — House Speaker Paul Ryan (R-WI) has completed an all-day tour of areas in Florida hardest hit by Hurricane Irma, including downtown Jacksonville and the Keys. Together with a bipartisan delegation, Ryan expressed his commitment to make sure communities have the federal resources they need to rebuild in the aftermath of the storm.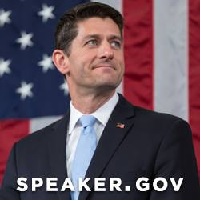 "There is clearly a long way to go, but we have seen an incredible recovery effort so far thanks to the heroism of first responders and the resilience of Floridians," Speaker Ryan said after completing his visit to the state. "I want to thank the members of our delegation for urging me to come down and see the devastation from Irma firsthand. It is the kind of catastrophic damage that will affect lives, neighborhoods, and even whole industries for some time. We will work together to make sure that the necessary federal resources are in place for the rebuilding. We will be there every step of the way."
At each stop in the state, he was joined by Senator Marco Rubio (R-FL), Appropriations Committee Chairman Rodney Frelinghuysen (R-NJ), and Appropriations Homeland Security Subcommittee Chairman John Carter (R-TX), Admiral Charles Michel, Vice Commandant of the U.S. Coast Guard, and Bryan Koon, director of the Florida Division of Emergency Management.
Jacksonville
In Jacksonville, Speaker Ryan and House members from North Florida visited the Duval County Emergency Operations Center, where they received a briefing on recovery efforts from FEMA, Coast Guard, and city officials. Afterward, the delegation toured areas along St. John's River that saw record flooding during the storm, including Memorial Park and the San Marco neighborhood.
The Speaker's delegation in North Florida included Reps. Val Demings (D-FL), Ron DeSantis (R-FL), Neal Dunn (R-FL), Al Lawson (D-FL), Stephanie Murphy (D-FL), John Rutherford (R-FL), Darren Soto (D-FL), and Ted Yoho (R-FL).
Miami and the Keys
Aboard his flight to Coast Guard Air Station Miami in Opa Locka, Speaker Ryan received an operational briefing from Rear Admiral Peter Brown, Coast Guard District Seven Commander. Ryan was then joined by a delegation of House members from South Florida for a flyover to survey the devastation in the Keys. Upon return to the air station, the delegation toured the facility and met with search-and-rescue crews that were part of the response to Hurricanes Harvey and Irma. During the response to Harvey alone, Coast Guard men and women rescued more than 11,000 people.
The Speaker's delegation in South Florida included Reps. Carlos Curbelo (R-FL), Mario Diaz-Balart (R-FL), Alcee Hastings (D-FL), Debbie Wasserman Schultz (D-FL), and Frederica Wilson (D-FL).