WASHINGTON, D.C. – (RealEstateRama) — The National Low Income Housing Coalition (NLIHC) commends Senators Maria Cantwell (D-WA), Orrin Hatch (R-UT) and Ron Wyden (D-OR), along with original cosponsors which include Chuck Schumer (D-NY), Patrick Leahy (D-VT), Brian Schatz (D-HI), Jeff Merkley (D-OR), Cory Booker (D-NJ), Dean Heller (R-NV), Lisa Murkowski (R-AK), and Todd Young (R-IN) for reintroducing the "Affordable Housing Credit Improvement Act of 2017" (S. 2962).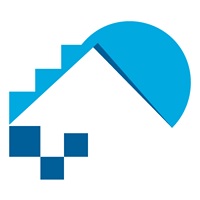 If enacted, this legislation would make an important contribution toward alleviating the growing housing affordability crisis across the nation by expanding and improving the Low Income Housing Tax Credit (Housing Credit) program. The bill would expand the Housing Credit by 50% and provide new incentives that would allow affordable housing developers to better serve the lowest income families with the greatest and clearest needs, including those who are homeless. The bill would also prohibit states from requiring local approvals for Housing Credit projects, reducing the not-in-my-backyard discrimination that has resulted in too many segregated communities over the years.
NLIHC's just-released report The Gap: A Shortage of Affordable Homes shows there is a shortage of 7.4 million affordable and available rental homes for America's 11.4 million extremely low income renter households, those with incomes less than the poverty guideline or 30% of their area median income. These families include seniors, people with disabilities, veterans, and low-wage workers with children. Seventy-one percent of these households are severely cost-burdened, spending more than half of their income on rent and utilities. They have little left for food, medicine, transportation, and other basic necessities. Many become homeless.
There is a critical need for additional federal resources to create and preserve homes affordable to the lowest income people in America. We commend Senators Cantwell, Hatch, and Wyden, and the other original cosponsors for reintroducing "The Affordable Housing Credit Improvement Act" to help address this need.
###
Established in 1974 by Cushing N. Dolbeare, the National Low Income Housing Coalition is dedicated solely to achieving socially just public policy that assures people with the lowest incomes in the United States have affordable and decent homes.
PRESS CONTACT
Renee Willis
Vice President for Field & Communications
(202) 662-1530 x247