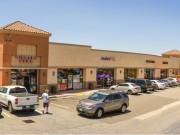 Hanley Investment Group Real Estate Advisors, a nationally recognized real estate brokerage and advisory firm specializing in retail property sales, announced today that the firm has completed the sale of a 9,000-square-foot multi-tenant pad building in Fontana, California. The property, which is located adjacent to the Interstate-15 freeway on/off-ramp at Baseline Avenue, sold for the list price of $3,856,072.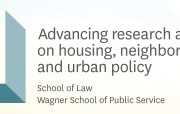 A new fact brief by the NYU Furman Center outlines the critical role the New York City Housing Authority (NYCHA) plays in providing stable housing for the city's poorest households. In 2017 over 60 percent of the roughly 174,000 households in NYCHA's public housing developments earned 30 percent of Area Median Income (AMI) or less. That translates to just $28,600 annually for a family of four.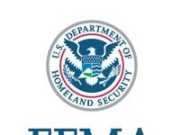 If you were receiving U.S. Department of Housing and Urban Development rental assistance and were displaced by Hurricane Michael, you may be eligible for help from FEMA. Federal law prevents FEMA from duplicating benefits provided by another agency.

On Oct. 23, as part of The Miami Foundation's My Miami Story, the South Florida Community Land Trust (SFCLT) and the Haitian American Community Development Corporation (HACDC) asked local Miamians to share stories about their community and to discuss one of the biggest issues facing our county: affordable housing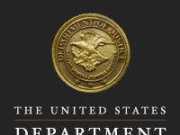 Real estate investor Avi Stern pleaded guilty today in West Palm Beach, in connection with an ongoing investigation into bid rigging at online public foreclosure auctions in Florida, the Department of Justice announced. Stern is the third real estate investor to plead guilty in this investigation.
Annual Energy Outlook 2017 (AEO2017), released today by the U.S. Energy Information Administration (EIA), presents updated projections for U.S. energy markets through 2050 based on eight cases (Reference, Low and High Economic Growth, Low and High Oil Price, Low and High Oil and Gas Resource and Technology, No Clean Power Plan implementation). This is the first time that EIA is publishing projections through 2050 in the AEO tables.
Announcement Follows NYCEDC President Maria Torres-Springer's Speech Identifying Need for 60 Million Square Feet of Commercial Office Space by 2025; Brooklyn Tech Triangle Coalition Report Calling for Additional Commercial Space in Brooklyn's Tech Triangle