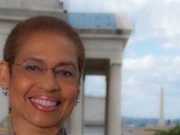 Congresswoman Eleanor Holmes Norton (D-DC), ranking member of the House Highways and Transit Subcommittee, yesterday at a subcommittee hearing on building a 21st century infrastructure asked key stakeholders about increasing incentives for state and local governments, such as the District of Columbia, that move ahead on infrastructure projects without always waiting for full federal transportation and infrastructure funding.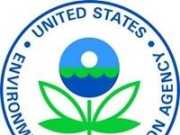 The U.S. Environmental Protection Agency has awarded $14.7 million to the State of Vermont to help finance improvements to water infrastructure projects that are essential to protecting public health and the environment. The funds will be primarily used to upgrade sewage plants and drinking water systems, as well as replacing aging infrastructure, throughout the state.
The U.S. Department of Agriculture (USDA) has awarded Minnesota $8 million in federal funding under the Biofuels Infrastructure Partnership (BIP) to expand biofuel infrastructure. Minnesota is one of 21 states to receive federal funding to expand biofuel infrastructure and increase the number of biofuels pumps at fueling stations
Agriculture Secretary Tom Vilsack today announced nearly $2.3 billion in loans to build and improve rural electric infrastructure in 31 states. USDA is awarding loans to 77 utilities and cooperatives in 31 states. The funding includes more than $108 million for smart grid technology
As different areas of the country become drier and hotter, the U.S. Environmental Protection Agency (EPA) and the Pueblo of Cochiti, New Mexico, are developing green infrastructure projects that address water needs. The EPA initiative focuses resources from multiple federal agencies to help meet economic, environmental and community needs identified by tribal leaders. EPA is also providing assistance with drinking water sources and brownfields evaluation
Friday, Congresswoman Aumua Amata, announced the release of more than $7 million in grant funding to American Samoa through the Office of Insular Affairs' (OIA) Capital Improvement Project (CIP) Program. The funds will be used to support priorities and much needed improvements to critical infrastructure in the territory
Agriculture Secretary Tom Vilsack today announced $349 million in funding for 15 rural electric infrastructure projects to build or improve more than 1,844 miles of transmission and distribution lines for rural electric cooperatives and utilities in 13 states.
Expanding on a proposal first put forward in a column earlier this year, the Center for American Progress has released an in-depth report into how Congress can pair federal resources with state, local, and private sector dollars to modernize the nation's aging infrastructure. Known as State Future Funds, this funding mechanism can provide states and cities with the capital they need to make low-carbon and resilient energy and transportation infrastructure improvements that guard against extreme weather events connected to climate change and help reduce carbon pollution.
USDA Secretary Tom Vilsack today announced funding for six rural electric infrastructure projects, including three in North Carolina that will use solar energy to generate electricity for rural communities