WHITEHOUSE, Texas – RealEstateRama – The Collins Company Commercial Real Estate, LLC, a full-service, diversified retail real estate company and property management service, announced today that the firm arranged the sale of a single-tenant drive-thru restaurant building in East Texas in the City of Whitehouse to The Connel Group, an Arlington, Texas-based company currently operating two Chicken Express locations in Texas including one in Arlington and one in Highland Village.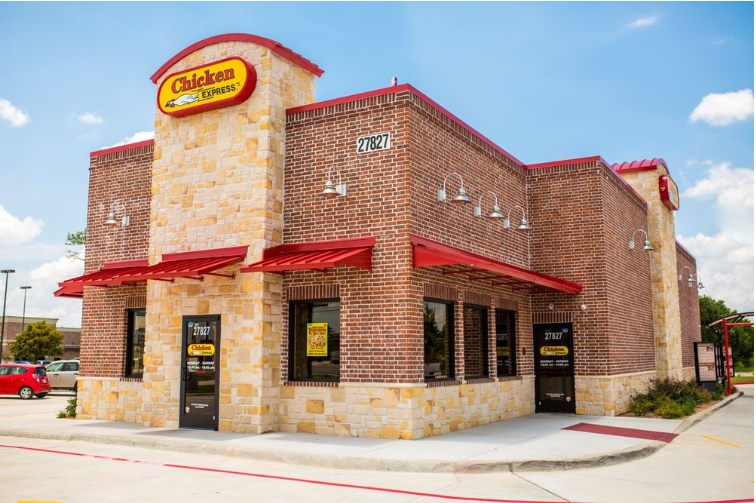 Chicken Express serves fried chicken, catfish, chicken tenders and side dishes. The chain is also known for its delicious, sweet iced tea, which it sells by the gallon. Chicken Express is headquartered in Burleson, Texas, and has over 200 locations in Texas, Arkansas, Georgia, Louisiana and Oklahoma.
The 2,800-square-foot freestanding building is located on approximately 0.63 acres at 406 State Highway 110 North in Whitehouse, approximately five miles southeast of downtown Tyler and less than five miles west of popular recreation area Lake Tyler, in Smith County. The building was formerly occupied by Burger King and is adjacent to Domino's and the signalized entrance to the 1,000-student Whitehouse Junior High School campus. The property is one-third of a mile from the signalized intersection of Main Street (FM 346) and State Highway 110 North and three-quarters of a mile from City of Whitehouse's 1,500-student high school.
Kim Wiens of Wiens Real Estate LLC of Midlothian, Texas represented The Connel Group in the sale transaction. Deborah Collins, president of Los Angeles-based The Collins Company, represented the seller, Whitehouse Equity Partners, LLC. The price was not disclosed.
The Collins Company represented Whitehouse Equity Partners in the original purchase of the two-building property located at 406 and 404 State Highway 110 North at the end of August 2018, and then subdivided the property under the new ownership and managed the building of a much-needed, new, large retaining wall and fencing by local landscape company, MB Nursery & Landscaping of Whitehouse. In February 2019, The Collins Company arranged the sale of the former Church's Chicken building at 404 State Highway 110 North to EPSI, Inc. dba Domino's Pizza, who renovated the building and opened in the spring. Today's announcement marks the completion of the second building sale, the former Burger King building at 406 State Highway 110 North, according to Collins.
"We are very excited that Dean and Christie Connel of The Connel Group have selected Whitehouse for a new Chicken Express location," said Collins. "We know that they will quickly become an integral part of this very welcoming community."
The Connel Group's Dean Connel said, "We will begin immediately renovating the former Burger King building and hope to be celebrating the grand opening of Chicken Express by May or June of 2020. We look forward to serving the community of Whitehouse and getting to know everyone."
Collins adds, "With so many schools nearby including the school district office, combined with the rapidly growing population base of Whitehouse and the commuters and vacationers who travel along busy State Highway 110, Chicken Express should do very well at this location."
About The Collins Company Commercial Real Estate
The Collins Company Commercial Real Estate is a full-service, diversified real estate company and property management service. The Company has a passion for partnering with landlords and tenants, strategically adding value to their investments and business endeavors. Since 1995, The Collins Company has served as an in-house real estate department for both, with a personalized approach backed by more than 25 years of experience. The Company offers a wide range of services and offers free broker evaluation letters to each client. The Collins team works with both landlords and tenants to provide the finest in asset management, leasing and repositioning, site selection, acquisition and disposition, and consultation. For more information call 805.529.2455 or visit www.thecollinsco.com.
# # #
For more information:
Deborah Collins
The Collins Company Commercial Real Estate


www.thecollinsco.com
(805) 529-2455 Office