Public housing college students can apply until May 14
CHICAGO (Jan. 14, 2020) – RealEstateRama – Starting today, the CHA Scholarship Program application period is officially open until May 14.
CHA will award 270 scholarships to current CHA residents attending college in the 2020-21 academic year – an increase of 50 scholarships from previous years. All 270 awards will be at the $1,000 level, and students can take their award to the school of their choice.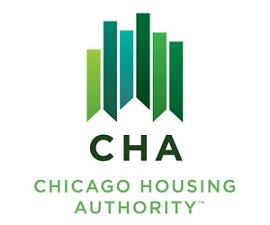 This increase in support is made possible by Springboard to Success (S2S), CHA's non-profit partner.
"The CHA Scholarship has proven to be a difference-maker for many public housing residents on their college journeys," said Acting CHA CEO James L. Bebley. "Now, we have 50 more scholarships than last year, demonstrating CHA's commitment to the program and its growth over the past several years. I want to thank all of the donors who support this important program, and encourage all students who live in CHA to apply for this scholarship."
Since its inception in 2013-14 academic year, the CHA Scholarship Program has awarded more than $1.6 million in aid and awarded over 1,400 scholarships.
In previous years, CHA awarded 220 scholarships totaling $250,000 in support to students attending 90 colleges nationwide to help them pay for their education.
The entire application must be completed and submitted online. All application materials (including transcripts, personal essays) must be received by the deadline: midnight (Central time) May 14.
Incomplete applications will not be considered and no exceptions will be made.
A 2.0 GPA is required, with a 2.5 GPA or higher recommended for all applicants. Prospective applicants must be listed on a current CHA lease and plan to enroll in an accredited post-secondary institution in the Fall of 2020.
Applicants can include current high school seniors and undergraduate students continuing their studies, or adults seeking to enroll in an undergraduate post-secondary program in the fall.
If you have previously received an award through this program and will be continuing your studies in the fall, you will need to reapply in order to receive sustained support.
Awards are decided by the first week of July, with award checks delivered for Fall Semester 2020.
If you know of a prospective applicant, please let them know.
Go to http://www.thecha.org/scholarship for more information.
Press contacts:
Office of Communications – Chicago Housing Authority
Molly Sullivan: (312) 786-3344;
Matthew Aguilar: (312) 935-2646;