Every house that can have a driveway should have one, but it can be a bit confusing to choose the right material though. In case you are about to build a new driveway, here are the pros and cons of the three materials which are generally used for the job.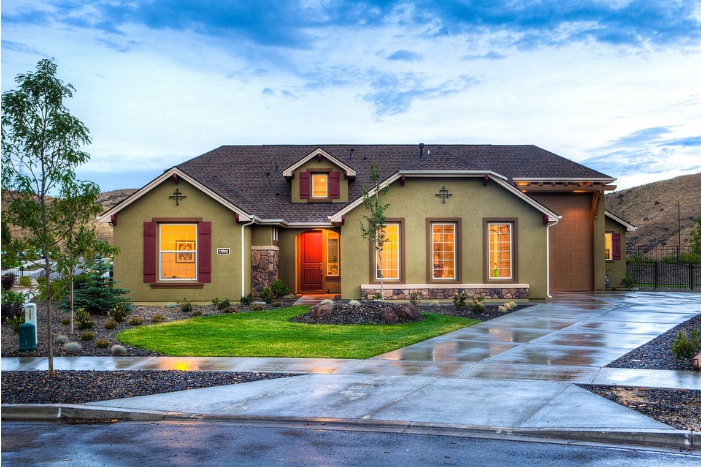 Asphalt
As long as the asphalt is manufactured, supplied and paved by a renowned company like Alpine Asphalt, it's probably the best material for paving in general. It retains heat, so the snow melts off easier during the winter and is by nature, very resistant to climatic effects and changes in temperature. Asphalt as a paving material is also much cheaper and easier to repair, as compared to some other options.
The problem with asphalt is that when it comes from a particularly cheap source, the quality of the material is compromised and as a result, it doesn't last as long it's supposed to. Beware of companies that promise same day paving as it's basically an indicator that the work will not exactly be top quality. Additionally, the heat retention can also be a problem in case you live in a particularly hot section of the country.
Gravel
A cheaper option than asphalt and found mostly in country homes, gravel driveways can actually last for decades with regular maintenance. It also looks great and can be customized to suit different exterior decors as well. However, your gravel driveway will need a lot of regular attention to stay beautiful and it's a pain to shovel snow off it once the colder months set in. Loose rocks will enter your home and your shoes often, while dust is something that you will have to deal with on a constant basis. If you or anyone else in the house has dust allergy, we would recommend against getting a gravel driveway.
Concrete
It doesn't get sturdier than concrete driveways so if that's what you are looking for, concrete is the way to go. Also, concrete driveways are the most customizable, so that's another major advantage. Perhaps the best part about concrete is that you can fill out small cracks on your own, making the maintenance process a lot simpler and more economic. However, cracks and tire marks are inevitable on concrete and although it shouldn't really matter much in this case, they never look good from an aesthetic point of view. If you live in an area where it gets mighty cold, concrete will crack up pretty fast. Road salt deterioration is a major issue with concrete as well.
Some choose concrete pavers instead of actually paving the driveway with anything and that is actually not a bad option at all, provided you can afford the significantly higher cost of course. Now that you know the pros and cons of all your options, you can make an informed decision based on your budget, the weather conditions, and the décor of your home.