WASHINGTON, D.C. – (RealEstateRama) — The Modular Building Institute's (MBI) US and Canadian Foundations are pleased to announce two recipients of educational scholarships in 2016. Annually, the foundations provide $5,000 in scholarships to employees of MBI member companies or employee spouses, children, or grandchildren. The US Foundation provides one $2,500 scholarship and the Canadian Foundation provides one $2,500 scholarship. Applicants apply directly to the foundations and must be enrolled or enrolling in two- or four-year schools.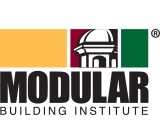 Any course of study is eligible—it does not have to be related to modular construction—though applicants with majors applicable to our industry are ranked higher in the selection process.
The US Foundation is awarding its scholarship to Randy Flowers. Randy is a sophomore at Southwestern University in Georgetown, Texas where he is majoring in accounting. With a grade point average of 3.89, Randy was named to Southwestern's dean's list for both semesters of his first year. Randy is also a successful athlete, having served as captain of his high school's basketball and golf teams and now playing basketball for the Southwestern Pirates. Randy also serves in the community as a volunteer coach and referee of recreational sports. His mother is employed by Champion Homes, a manufacturer of commercial and residential modular buildings, in the accounts payable department.
The Canadian Foundation has chosen Maher Alazzam as their scholarship winner. Maher is a third year undergraduate student at the University of Western Ontario. He is working toward a bachelor's degree in medical science with plans to become a dentist. Having maintained a grade point average of 3.96, Maher has been on the university's dean's honor roll for each year of college. Maher regularly volunteers in the community, including being a server for the St. Alfred's Catholic Church "Out of the Cold" program that provides meals and overnight shelter to the homeless. Maher's father is a senior mechanical engineer at NRB, Inc. in Grimsby, Ontario.
These are the 23rd and 24th scholarships given by the foundations totaling more than $50,000 awarded since their inception. Please consider a generous donation to the Foundations to support this worthy cause by using the contribution form or calling 888-811-3288.