A bit of background
Carolina forest, Myrtle beach is a very fast growing market. It can often be disorienting when looking for a neighborhood to suit you and your family. There are just over 20 Carolina Forest neighborhoods to choose. Like I said before it's not easy to make the choice and commit to it, so here in this article I'll go through the top 4 places to bring your family and make a happy life together.
Waterford Plantation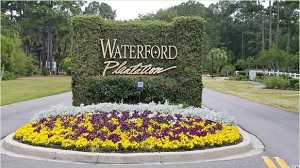 So Waterford is actually one of the first communities in the residential area of Myrtle beach. Waterford is close to any amenities that you may need. Just like most Carolina Forest real estate. For example just within minutes you can find places for shopping, entertainment and some of the best restaurants Myrtle beach offers. Waterford is a very relaxed neighborhood, Known for its beautiful large trees and greenery. Also offering 2 year round tennis courts, fitness centre and basketball court you can keep yourself in tip top shape year round. Also the Waterford neighborhood is great for you if you have children. Offering a children's playground, this will keep them busy for sure
Waters Woods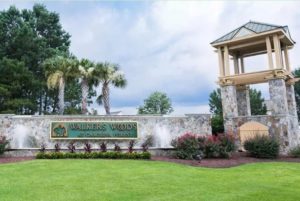 Again just like waterford, Waters woods is a great place for families. Being very school allows for a lot less morning stress when trying to get the children to school whilst getting yourself to work on time. The homes were built with quality and comfort in mind, Whilst still offering homes for prices as low as $100,000. This makes it a great place for young families looking for somewhere safe and enjoyable to raise their children. As you are probably already aware, Carolina is used to bad weather so each of the homes has a one or two car garage attached. Allowing you to keep your prized vehicle away from the outside elements
Spring Lake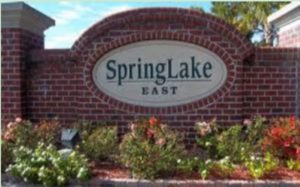 Spring lake was founded in 1997. The neighborhood features custom built homes, so more variety than the others. Something that really does stand out about spring lake is its location. Being only 7 miles away from the beach, you can pack up your surfing gear after work and head down to the beach to let off some steam. It's also close to many other facilities. For example, just minutes away from you you can access golf, shopping and some great restaurants. The area also boasts a community clubhouse, pool and a childrens play area
Avalon 
Last but not least is Avalon. Avalon is located on the westren side of the Carolina Forest. It's an extremely family friendly area. It seems like more of a community than a neighborhood. The residents occasionally host barbeques together, this is such a great idea to network and get to know people in your community. Avalon is not far from its neighboring communities as well. The Farm, Bellegrove and Berkshire forest.