SAN FRANCISCO – (RealEstateRama) — The U.S. Environmental Protection Agency announced that Humboldt County, Calif., will receive $500,000 to reduce lead exposure from paint and soil as part of an ongoing community revitalization effort. Humboldt County is one of 33 successful, existing Brownfields Revolving Loan Fund (RLF) grantees across the nation receiving a combined total of about $15.7 million in additional funding.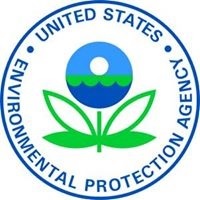 "These supplemental funds provide communities with the resources they need to continue to clean up contaminated lands, which will improve public health and generate economic growth," said EPA Administrator Scott Pruitt. "These funds will ensure more cleanups are completed and more land can be returned to beneficial reuse."
Humboldt County will use the funds to expand ongoing lead abatement work at workforce housing in the historic lumber mill community of Samoa. Including this year's award, Humboldt County has received $2.85 million in Brownfields RLF funding since 2007.
"The revitalization of Samoa Peninsula would not be possible without the commitment of local leaders to create a positive path forward," said EPA Regional Administrator for the Pacific Southwest Mike Stoker. "EPA is proud to partner with Humboldt County to help support their compelling and strategic redevelopment vision."
The Brownfields RLF program supports EPA's commitment to assist communities in addressing environmentally challenged properties and meet their local revitalization priorities. The supplemental funds announced today will help communities reuse vacant and abandoned properties and turn them into community assets such as housing, recreation and open space, health facilities, social services, transportation options, infrastructure and commerce opportunities.
RLFs specifically supply funding for loans and sub-grants to carry out cleanup activities at brownfield sites. The supplemental funding to each grantee ranges from about $200,000 to $500,000. These funds are provided to communities who have achieved success in their work to clean up and redevelop brownfield sites.
A recent national study shows that cleaning up brownfields leads to residential property value increases of 5 – 15.2% within a 1.24-mile radius of the site (Haninger et al. 2017). Another study analyzing data near 48 brownfields found that an estimated $29 to $97 million in additional tax revenue is generated for local governments in a single year after cleanup. This is two to seven times more than the $12.4 million EPA contributed to the cleanup of those brownfields.
For a complete list of FY 2018 applicants selected for RLF supplemental funds: https://www.epa.gov/brownfields/announcing-fy18-supplemental-funding-brownfields-revolving-loan-fund-grants
For more information on EPA's Brownfields program: http://www.epa.gov/brownfields
###
Contact Us to ask a question, provide feedback, or report a problem
Contact Information:
Michele Huitric (
)
415-972-3165