WASHINGTON – (RealEstateRama) — While many design professionals in the U.S. building industry use building information modeling tools, many people still require and rely upon computer-aided design (CAD)-based, two-dimensional drawings for project information delivery. In 2014, the developers of the United States National CAD Standard® (NCS)—The American Institute of Architects (AIA), Construction Specifications Institute (CSI) and National Institute of Building Sciences (NIBS)—released NCS Version 6 (V6), which includes a new section on implementing BIM. A new webinar, "BIM Implementation," to be held Thursday, August 17, 2017, from 2:00 – 3:00 pm ET, will highlight this new content.
The NIBS buildingSMART alliance®, which oversees the NCS standards development process through its NCS Steering Committee, also develops the National Building Information Modeling Standard-United States® (NBIMS-US™). Since the NBIMS-US™ does not define graphical standards, the NCS Steering Committee added a new BIM Implementation Section in the NCS V6 to clarify the applicability of NCS content as well as provide new basic BIM guidelines.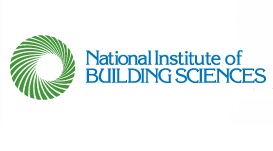 Presenter Johnny Fortune will help attendees gain an understanding of why the Steering Committee added BIM information to the NCS V6; identify what NCS content is applicable to implementing BIM; clarify what BIM guidelines are typical; and explain how to implement the NCS V6 BIM content.
The immediate past chair of the buildingSMART alliance, Fortune is actively involved in both NCS and NBIMS-US™ standards development, as well as committees for the U.S. Army Corps of Engineers/Industry BIM/CIM Consortium. He serves as BIM Director at Bullock Tice Associates in Pensacola, Florida, where he has led the complete transition from CAD to BIM production; directs the company's overall BIM strategies, standards and technology operations; and oversees BIM integration with external stakeholders. He has presented about CAD/BIM workflow integration at several venues, including: Autodesk University, BIMForum, GeoBuiz, the NIBS Annual Conference, CSI chapter meetings and various Society of American Military Engineers events.
The NCS developers host webinars to give attendees the opportunity to learn more about the benefits of acquiring and implementing Version 6 with its added features, such as the new BIM module. The NCS streamlines and simplifies the exchange of building design and construction data from project development throughout the life of a facility. It coordinates the efforts of the entire architecture, engineering and construction (A/E/C) industry by classifying electronic building design data consistently, allowing streamlined communication among owners and design and construction project teams. Use of the NCS can reduce costs and produce greater efficiency in the design and construction process.
The webinar will include a question and answer segment. Attendees can submit their specific questions upon registering for the event. They do not need to own the NCS to attend.
Upon completion of the course, attendees will get a code for a 10% discount to purchase the NCS. Architects are eligible to earn one learning unit (LU) continuing education unit from the AIA. AIA members must submit their AIA registration number on the webinar form.
To sign up for the webinar, "BIM Implementation," to be held August 17, 2017, from 2:00 – 3:00 pm ET, register now.