Laurel, MD – March 6, 2018: – (RealEstateRama) — WSSC is replacing a large water main on Leeland Road. Customers may experience lower than normal water pressure beginning Saturday, March 10, 2018, at 9:00 pm until Sunday, March 11, 2018, at 5:00 am.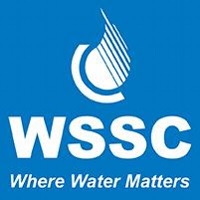 We will make every effort to avoid a complete loss of water service, however, we will be establishing a water station, starting at 7:00 pm, which will be located at the Beechtree Community Center, 15511 Beech Tree Parkway, Upper Marlboro, MD 20774.
Helpful tips for this temporary loss of water pressure:
Before:
Consider storing water in advance for short-term use.

Drinking water – clean glass or plastic containers.
Other purposes – sinks, bathtubs, laundry tubs, coolers or pots, and pans.
Make sure large containers of water are not accessible to children.
During:
After:
When water pressure is fully restored, you may experience discolored water or have air trapped in your water lines. See flushing video to the right.
Follow us online wsscwater.com or social media, Twitter: @WSSCWaterNews, Facebook: @WSSCWater, for updates. We understand the inconvenience these types of projects can cause and we appreciate your patience as we work to upgrade our infrastructure.
For 100 years, WSSC has proudly served the citizens of Prince George's and Montgomery counties – providing drinking water that has always met strict Safe Drinking Water Act standards and protecting the environment through vital water resource recovery services. Our vision is to be THE world-class water utility, where excellent products and services are always on tap.
Contact
On-site WSSC Inspector: Tim Clark


443-442-4127,
WSSC Technical Contract Supervisor: Randy Bond


301-206-7317,