ULI Foundation Supports Institute's Mission-Driven Work to Create Thriving Communities Worldwide
WASHINGTON (July 11, 2018) – (RealEstateRama) —  Longtime Urban Land Institute (ULI) leader and acclaimed real estate expert Douglas D. Abbey, Chairman of Swift Real Estate Partners in San Francisco, has been named chairman of the ULI Foundation. Abbey, whose membership with ULI spans 37 years, began his term as Foundation Chairman on July 1, 2018.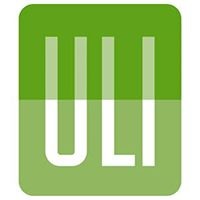 ULI is a global real estate organization with more than 40,000 members dedicated to advancing the Institute's mission, which is to provide leadership in the responsible use of land and in creating and sustaining thriving communities worldwide.
The ULI Foundation, now in its 48th year, provides philanthropic support for ULI's mission-focused programs, including UrbanPlan, the Institute's popular urban design and development course offered to high school and undergraduate students, and public officials; and ULI's Advisory Services Program, which assists communities worldwide with complex challenges related to urban growth and development. The support long provided by the Foundation for these programs and other community-changing work is being further strengthened by a new ULI Foundation Strategic Plan, which aims to significantly grow its endowment to help expand the impact ULI members are making through mission advancement. In addition to Urban Plan and the Advisory Services Program, the Foundation's Strategic Plan envisions heightened support for ULI's work related to improving cities' infrastructure and resilience, as well as assisting with disaster recovery.
As ULI Foundation Chairman, Abbey will be guiding the implementation of the Foundation's Strategic Plan, which is a key component of ULI's Global Strategic Plan. That plan, recently put in place, seeks to deliver greater member value through technology investments to improve member connections and involvement with ULI; strengthen and broaden ULI's member networks; and encourage more philanthropic giving to expand ULI's reach. The Foundation will play a fundamental role in realizing the strategic vision of the Institute by inspiring members' philanthropy to support ULI's measurable and transformative impact offerings worldwide.
"I am excited to be leading the Foundation at such a pivotal time in ULI's history," Abbey said. "Our Strategic Plan takes ULI's tradition of giving back to a new level. We are aiming to reinforce a philanthropic culture at ULI, with members contributing their time, talent and treasure to strengthen the Institute and its future throughout their careers. Enhancing support for mission-focused activities will equip more of our members to make a meaningful difference in more communities around the globe." 
Abbey, a ULI Global Board member, Governing Trustee, and ULI Foundation Governor, has a long history of volunteerism with the Institute. He was instrumental in the creation of UrbanPlan, which debuted in 2003 in California and has since reached more than 43,000 high school and university students across the U.S. and is expanding rapidly in Europe and Asia Pacific. Abbey currently serves on the Advisory Board of ULI's Terwilliger Center for Housing and is a member of ULI's Sharing Economy Council. His numerous years of giving back include service as a former Chairman of ULI's Council Chairs Advisory Group as well as the Council Counselors Group. He served as the Vice Chairman of Councils on ULI's Executive Committee in the early 2000s, and is one of the ULI Foundation Board's earliest members. Abbey is also active in ULI San Francisco, the ULI District Council that serves ULI's members in the Greater Bay Area. He has served for years on ULI San Francisco's Governance Committee.
"We have high hopes for what the Foundation can accomplish with Doug's leadership. A strong Foundation will enable ULI to pursue its mission and tackle big ideas throughout economic cycles and changing times for our industry," said ULI Global Chairman Thomas W. Toomey, who is Chairman, Chief Executive Officer and President of UDR, Inc. in Highlands Ranch, Colorado. "Cities around the world are grappling with many issues, including demographic and population shifts, changing economic drivers, environmental concerns and technology advancements. As a result, ULI's work to improve our cities has never been more necessary or relevant. The Foundation's support is integral to expanding ULI's reach and influence." 
At Swift Real Estate Partners, Abbey chairs the Investment Committee and is responsible for the firm's portfolio management activities. Previously, he co-founded AMB Property Corporation, which merged with Prologis in 2011, as well as IHP Capital Partners. Since 2005, Abbey has taught real estate at Stanford University's Graduate School of Business.
About the Urban Land Institute
The mission of the Urban Land Institute is to provide leadership in the responsible use of land and in creating and sustaining thriving communities worldwide. Established in 1936, the institute has more than 40,000 members worldwide representing all aspects of land use and development disciplines. For more information on ULI, please visit uli.org  or follow us on Twitter, Facebook,LinkedIn, and Instagram.
contact Trish Riggs at 202-624-7086;