HOLLY SPRINGS, N.C., Dec. 16, 2016 – (RealEstateRama) — U.S. Department of Agriculture's (USDA) Rural Housing Service Administrator Tony Hernandez today visited North Carolina to tour a USDA-funded rental complex and highlight two decades of USDA investments and partnerships to build and renovate affordable rural rental housing for families across the country.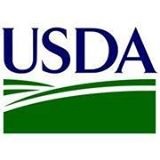 USDA's investments in rural housing developments have provided more than 41,000 affordable rental units nationwide during the past 20 years. Just this year, USDA surpassed the $1 billion milestone for investments through the Multi-Family Housing Loan Guarantee Program to create and preserve affordable rural rental housing. In Fiscal Year 2016 alone, USDA invested $74 million to build and preserve 2,765 affordable rural rental apartments nationwide.
"USDA's multi-family housing program has provided loans and other assistance for affordable rural rental housing for two decades," Hernandez said. "Providing decent, safe and affordable homes like those I visited today promotes rural economic development and strengthens communities."
USDA helped finance Holly Woods at Sunset Lake apartments, a 64-unit complex in Holly Springs, through the Multi-Family Housing Loan Guarantee Program. The apartments provide much-needed affordable housing in Wake County, where nearly 30 percent of residents are renters who earn less than $35,000 annually. The complex is near three major research universities and is part of a community where there is a high demand for affordable housing.
USDA-funded rental properties often are the only affordable option for hardworking families and retired individuals living in rural areas. USDA provides loan guarantees to state and local governments, nonprofit organizations, for-profit organizations and federally-recognized tribes. Tenants' rent is generally 30 percent of an area's median income.
One of the developments USDA has funded is Dumosa Senior Village, a 75-unit apartment complex in Yucca Valley, Calif. The complex, which opened in July 2015, is within walking distance to shopping, a post office, bank, senior center and other community services. USDA Rural Development's Multi-Family Housing Loan Guarantee Program was critical to the project's success, allowing it to leverage a $1.5 million loan guarantee with funding from various other local, state and federal sources.
Since 2009, USDA Rural Development (@USDARD
) has helped more than 1.2 million rural residents buy homes; funded nearly 9,200 community facilities such as schools, public safety and health care facilities; and invested more than $14 billion to start or expand nearly 122,000 rural businesses. USDA also invested $38.6 billion in 1,057 electric projects that have financed more than 198,000 miles of transmission and distribution lines serving 4.6 million rural residents; and helped bring high-speed Internet access to nearly 6 million rural residents and businesses. For more information, visitwww.usda.gov/results.
To learn more about USDA's investments in rural America and its successful turnaround, visit Rural America Is Back in Business
on USDA's medium.com
page.
#
USDA is an equal opportunity provider, employer and lender.
Contact:
Jacqueline Susmann (202) 205-8219
Delane Johnson (919) 873-2033