WASHINGTON, Dec. 11 – (RealEstateRama) — Students interested in attending  Building Innovation 2019: The National Institute of Building Sciences Annual Conference & Expo, January 7-10, 2019, at the Mandarin Oriental in Washington, D.C., already receive a discounted price on registration. However, there's a chance to attend the Conference for FREE as a volunteer.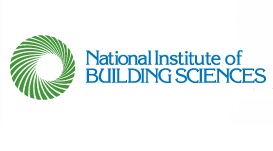 This is the perfect opportunity for students interested in building industry-related careers to expand their construction knowledge and interact with some of the industry's leading experts.
For four impactful days, Building Innovation 2019 is set to deliver an engaging program that will focus on Optimizing for Tomorrow. Plan to be there where Science meets Design® when industry professionals involved in planning, designing, procuring, constructing, operating, maintaining and retiring physical facilities will come together to develop solutions for the built environment.
In addition to taking advantage of educational sessions, volunteers can hear from industry leaders during keynote addresses; network with industry colleagues during social events; view the latest in industry products and services on the Exhibit Hall floor; gain inspiration from industry pioneers honored during two award ceremonies and sit in on working Council and Committee meetings to witness the Institute in action.
Conference sessions include:
Resilience: Learning from the Past, Adapting to the Future
Intelligent Tools and Technologies: Micro to Macro
Building Enclosure from Top to Bottom
A Building's Umbrella: Keeping Water at Bay
Rural Studio's 20K Initiative and the Total Cost of Affordable Housing
Managing Facilities and Assets
Science Fiction or Construction Reality?
The Past and Future of the Building Enclosure
The Steps Behind Building Resilience
Day Three: Wednesday, January 9
Working Smarter: Metrics for Project Delivery
The Old and New: Two Envelope Case Studies
Creating a Family-Centered Medical Surgical Intensive Care Unit
Views from Above: Energy Storage, Tall-Wood Buildings and Roof-Top Solar
Through Wind and Flood
Information Management and Exchange: From Vision to Implementation
From Data to Practice: An Evidence-Based Framework for Occupant Health
Performance Metrics for Affordability and Energy Efficiency
Construction, Commissioning and Collaboration: Optimizing the Process
Volunteers also are welcome to attend Monday to get a first-hand view of how the Institute works to improve the built environment and find ways to get involved in the process by attending leadership meetings. Other opportunities to hear from industry leaders include the Tuesday Opening Keynote Breakfast and the Wednesday FEDCon® Keynote Breakfast and Plenary Keynote Luncheon. During the Tuesday Exhibit Hall Walking Lunch and Exhibitors' Reception, attendees will see the latest industry technologies as exhibitors present in the Exhibit Hall. The Institute will recognize industry leaders with Institute awards and Beyond Green™ Awards during the Institute's Annual Reception and Awards Banquet.
The student volunteers will serve as room monitors, scan badges and assist with other duties as needed. For their two-day time commitment (Tuesday and Wednesday), volunteers receive a full conference registration, including lunches, and will be provided time to attend sessions and keynote addresses.
Students interested in volunteering should email their name, university, major, professor and contact information to Gretchen Hesbacher at ?subject=I%20want%20to%20volunteer">
, subject line: "I want to volunteer." Volunteer requests are due no later than Wednesday, December 19, 2018.
Please note, travel expenses and hotel accommodations are not included. If you need a hotel room, be sure to take advantage of our room block and the discounted rate at the Mandarin Oriental, which is providing a special conference rate of $175. Mention the "Building Innovation Conference & Expo" when making your reservations. Reserve your room by the extended deadline, Friday, December 14, 2018, at 6:00 p.m. ET, to secure this rate and availability. Make your reservation online or call (202) 787-6140.
Due to the time constraints, international students requiring a VISA will not be considered.
Not a student, but still interested in volunteering? ?subject=I%20want%20to%20volunteer">Submit an email. Decisions will be made on an individual basis.
View a full list of activities being held at Building Innovation 2019.