Strike by Construction Drivers Would Shut Down Seattle Construction Boom
(TUKWILA, Wash.) – (RealEstateRama) — Construction industry Teamsters working under the Western Washington Associated General Contractors (AGC) contract rejected their contract offer by a wide margin this weekend. They are seeking fair compensation, benefits and treatment on the job.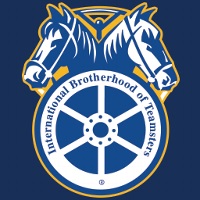 Along with the rejection of the contract offer, the nearly 300 members of Teamsters Local 174 covered by the agreement also voted to authorize a strike, one that would cripple the construction industry throughout the region.
"Our members spoke loud and clear when they told us this contract offer wasn't going to work," said Rick Hicks, Teamsters Joint Council 28 President. "The construction industry is booming right now, but these Teamster construction drivers are being left behind. They see what their brothers and sisters in the other construction trades are achieving, both in economics and in language to protect their work, and these drivers are more than willing to strike to get to where they need to be."
The rejected offer included several major improvements to contract language that would have protected Teamsters on the job. These included new "date of hire" language that would reduce the impacts of management favoritism in the industry, and "recall rights" that gave more rights to laid-off workers once their employers decided to start hiring again.
However, workers made one thing clear at the six separate vote meetings held throughout the region: despite these improvements, the offer wasn't good enough.
Now that the offer has been rejected and a strike looms on the horizon, the next step is for the AGC employer representatives to return to the bargaining table and improve their offer. If that process is not successful, then the region should prepare for a strike that will cripple the entire construction industry.
The AGC covers construction Teamsters from Locals 38, 174, 231, 252, 313 and 589.
PRESS CONTACT
Jamie Fleming
Email:

Phone: (206) 441-6060