How many times have you watched those house hunting style television shows only to watch the people pick a property based on how it's decorated or finished rather than looking at the more top-priority items? While you may find yourself yelling at the screen telling them not to make a foolish decision, in reality it's hard not to be swayed by a property that looks "pretty", "modern", or "stylish".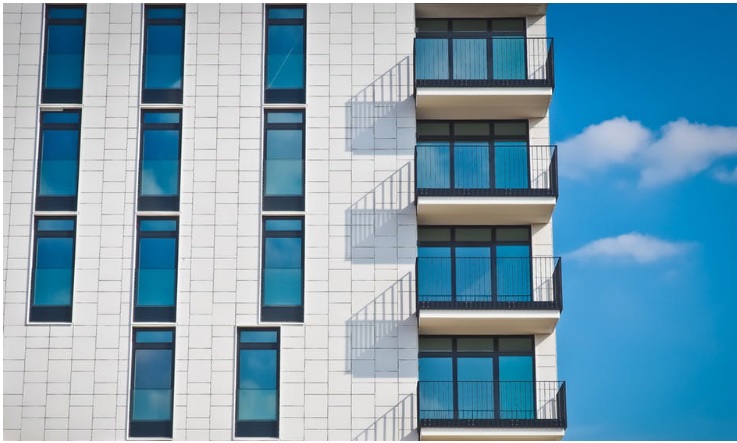 If you happen to be in the process of apartment hunting yourself and you don't want to fall for the same trick, then it's a good idea to make a list of the top features to watch for. These features will help you to stay level-headed and not be swayed by shiny appliances and modern paint colors, but rather look at the real meat and bones of the apartment.
It's All About Location
There is absolutely no sense falling for the stylishly designed apartment in the absolute wrong neighborhood because at the end of the day location truly is everything. Now it's up to you to determine what the "right" location is, but make sure you're specific about where you want to look and create a radius that you're not willing to venture outside of.
If your top location priority was to be within a 15-minute commute to work, then that fancy apartment 45 minutes away just won't make you happy in the end.
Research the Apartment Management Company
If you are looking at an apartment complex or community, then there is probably an apartment management company that is involved. This is who you will approach about rent and any issues with the property, maintenance, etc. What this means is that you should be looking for a company that has a reliable and good reputation in the industry and offers excellent customer service such as Elevate Living.
Elevate Living is an example of an apartment management company that offers a whole host of features and tools for its tenants to ensure they are always looked after.
A Price You Are Comfortable With
Budget should also be a big part of the hunting process. Spending more than you are comfortable with will only lead to stress and issues down the road. You don't want to be worrying about how you're going to come up with the rent each month, which means you want to set a realistic budget and stick to it.
What About Parking?
If you own a vehicle then parking should be at the top of the list of priorities. It's important to ask if on-site parking is available, and if so is there an added cost. You may also want to ask if the parking is covered (important during bad weather) and secure, meaning it's monitored.
Is Your Pet Welcome?
For those who own a pet, then it's important to ask about the pet policy. Some apartments allow all kinds of pets of all sizes, whereas others may only allow certain pets up to a certain size then there are the apartments that don't allow any pets.
Using these tips will help you to find the apartment that offers more than just stylish finishes and truly is a comfortable and great place to live.