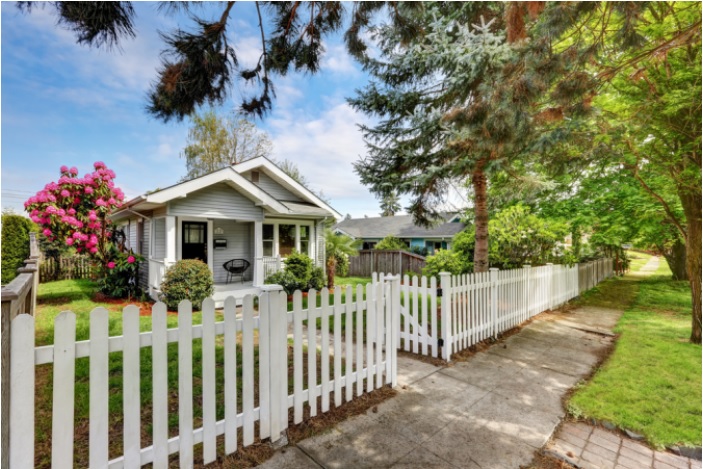 By Michael Tobias
Buying a home can be exciting, but it is also nerve-racking because whatever you decide to buy, this is an investment that has many implications.
You might fall in love with a cottage fronted by a traditional white picket fence, or an imposing two-story mansion with stylish features. You love the feel of the place and it meets all your needs in terms of location, space, and facilities. Your furniture will fit in perfectly, and you're happy to tackle yard improvement gradually once you've moved in.
But even if you're looking for a relatively low-priced "renovator's dream" you need to look beyond the charm of the house and assess the faults and potential problems, as well as the sustainability of the building and the site.
So what do you look for?
A Useful Checklist
Start with the basics by checking floor, wall, and ceiling surfaces. Establish whether they need to be repaired and/or painted. If the floors are carpeted but worn, you will probably want to replace the carpets or lay a different type of flooring.
Also check wood and wood finishes, both inside, outside, and in the yard. If any elements are damaged or, worse still, have rotted, then they will have to be replaced. Otherwise, it might need to be resealed, in which case you might have to sand the other surface first.
Check the seals around windows and doors. If they aren't airtight, they can directly affect the building envelope of the house, allowing heat to escape.
Waterproofing and roof insulation are also hugely important elements that must be checked. A roof remodel can cost a lot of money, but it may be needed if the structure has deteriorated over time.
Do a thorough search for damp. Look everywhere you can: in the roof, on exterior walls, on the underside of ceilings, in cupboards, around sinks and tubs, in basements. Also be aware that sellers often freshen the appearance of homes, covering damp with paint.
How is the house currently heated and cooled, and how efficient is the system? There are two primary issues:

Whether it works properly
How eco-friendly it is
You might be able to do these checks yourself, but if you aren't sure, get someone with more experience to help you. Alternatively, get professionals involved before you sign on the dotted line. An architect or engineer will spot tell-tale signs very quickly, as will an experienced building contractor.
If you suspect plumbing problems, call in a registered plumber or perhaps a mechanical engineering and plumbing (MEP) engineer. If there could be electrical issues, or you want to switch to a more sustainable system, then make use of a company that specializes in electric engineering services in Chicago, London, Toronto, or New York, depending on where you are.
Working With Professionals
When you start costing home renovations and improvements, you need to decide what, if anything, you are going to do yourself, and whether you are going to need professional help. Ultimately, it depends on the condition of the property and what you want to do.
Many DIY enthusiasts are happy to tackle jobs like painting or carpentry, otherwise, you can enlist the services of specialist companies, or sub-contract to individuals with the necessary knowledge and experience.
Generally, when it comes to sustainability, it's best to seek the advice of an architect or engineer. There are many options when it comes to eco-friendly appliances and systems that will enable you to manage water better or generate electricity. For water systems, it's advisable to enlist the services of an (MEP) firm, and for anything related to electricity, a company that specializes in electric engineering services. Some companies, especially those in larger cities do both.
If you specifically want to change heating and cooling systems, for instance by using mechanical devices to enable passive heating, or solar for heating water, it will definitely pay you to enlist the services of an (MEP) engineering firm in Chicago, New York, or the city where you live.
Ultimately, whether you choose to go it alone or opt to work with professionals, make sure you know exactly what you are buying. Remember that this could be the biggest investment you will ever make.